There's so much to consider when you're planning your new dream kitchen. A full kitchen project isn't something you do ever year… it's going to last you for many years (or until you move house!) so it must be right. But what to choose? There's so many decisions to make.
At Kesseler, we know that any dream kitchen must have ample counter space. This is non-negotiable. You need room to prepare meals and plenty of it. No one wants to feel cramped in their kitchen. Beautiful cabinetry is also essential… you're spending a lot of money and want to feel like you're getting fantastic value, which is why many people opt for a bespoke, made to measure kitchen to really get something personal and unique.
But having the proper selection of modern conveniences at your fingertips can also help turn the drudgery of kitchen life into a pleasant activity when you've got your new luxury kitchen to enjoy. While it's fun to fantasise over the ultimate kitchen set-up, for most of us, it's more about squeezing in a few treats when it comes time to renovate.
A recent survey of over 2000 British people about what they'd absolutely want to have in their dream kitchen revealed some interesting – although not always surprising – results. Technology now plays a much bigger part in our lives than it did a few years ago when you last bought a kitchen… so it's not surprising that smart tech features in this list.
Read on to learn about the top 9 must-haves for a new kitchen…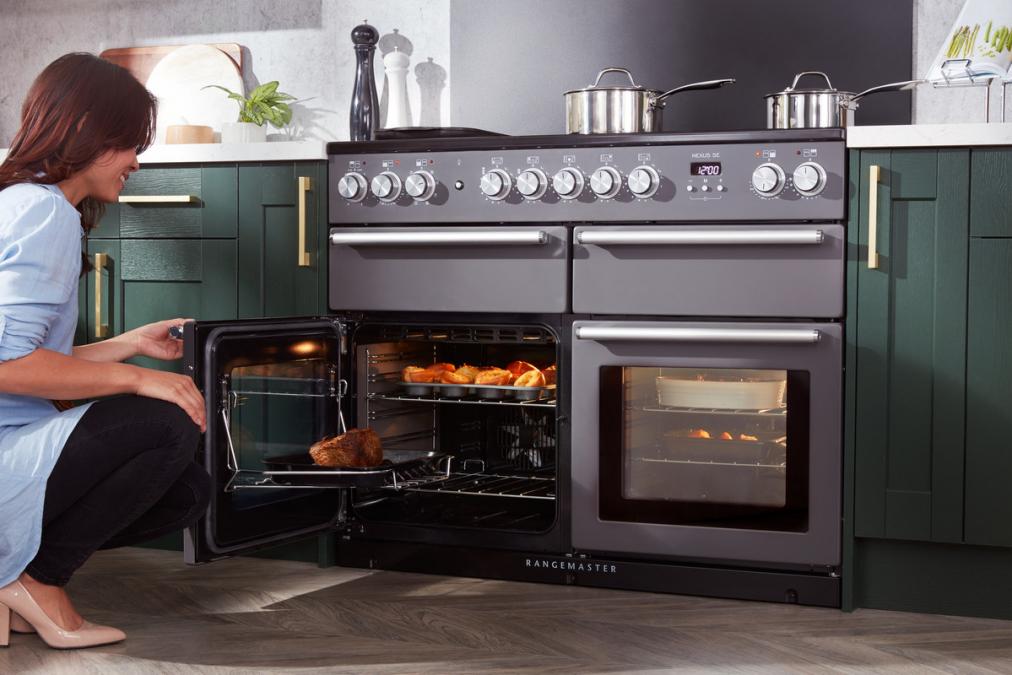 Topping the list of must-have kitchen appliances, a massive percentage of those asked wished that they could improve their cooker, with a range oven being the most popular request.
While most home cooks are content with a simple four-burner hob, those in the know understand that having a great range cooker can make all the difference.
Not only do they look fantastic and act as a real statement piece in the kitchen, they're also practical. Whether you choose a gas or electric model, these cooking behemoths often come equipped with six burners and plenty of space to manoeuvre. Learn more about the best range cookers on the market right now… they're not just big, old-school appliances. Many companies such as Smeg and AEG offer contemporary-looking range cookers in a variety of sizes.
Speaking of cookers, simple swaps from Electric hobs to Gas burners were also popular among the crowd as more people switch back from electric or induction hobs to gas-powered… you can learn more about electric v gas hobs here.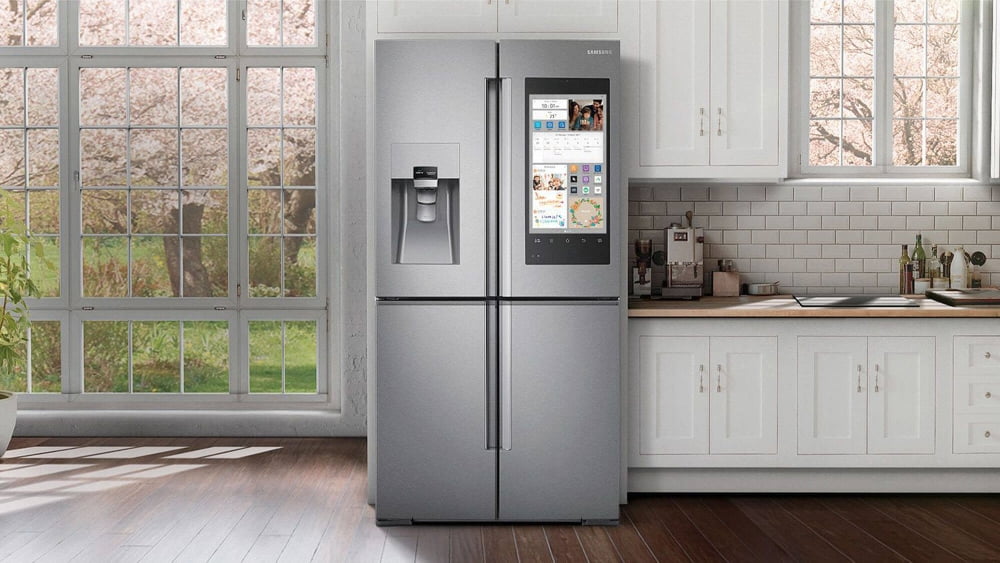 A smart fridge was next on the list. Technology is constantly evolving at a rapid rate, and it's now commonplace for most homes to have some kind of smart assistant, whether it be Alexa, Google Assistant or Siri. So it makes sense that this technology would be adapted for the kitchen, to help us in everyday life.
Enter: smart fridges. These 21st-century appliances come equipped with features like touchscreens, WiFi, smart assistants and built-in cameras.
While most of us are happy to keep our fridges old-school, those who have made the switch say that it's impossible to go back. The Samsung RS8000 is a popular model thanks to it's large, responsive screen and View Inside which uses internal cameras to show you on the screen or your phone what's inside the fridge.
You can also use calendars and make notes and even watch some TV whilst you're cooking without needing a dedicated kitchen television.
Explore our roundup of the best smart fridge freezers on the market right now.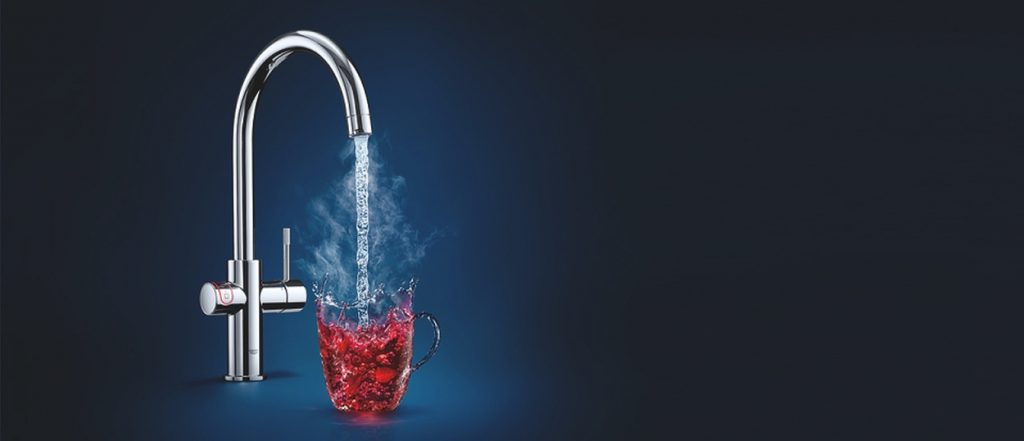 For those who love their kitchen gadgets, a boiling water tap was high on the list. These super taps do everything from boiling water to dispensing cold, filtered water and can even be used for making sparkling water. Not only is this incredibly cool, but it can save valuable counter space as you won't need a kettle anymore.
Boiling water taps have been growing in popularity very quickly and are now one of the top search terms when it comes to kitchen appliances. Brands such as Qettle and Quooker are the most popular in this space, but there are a number of other fantastic taps available which you can read about in our roundup of the best boiling water taps on the market.
People strive for a more streamlined, efficient kitchen… which is one area where a boiling water tap can really help.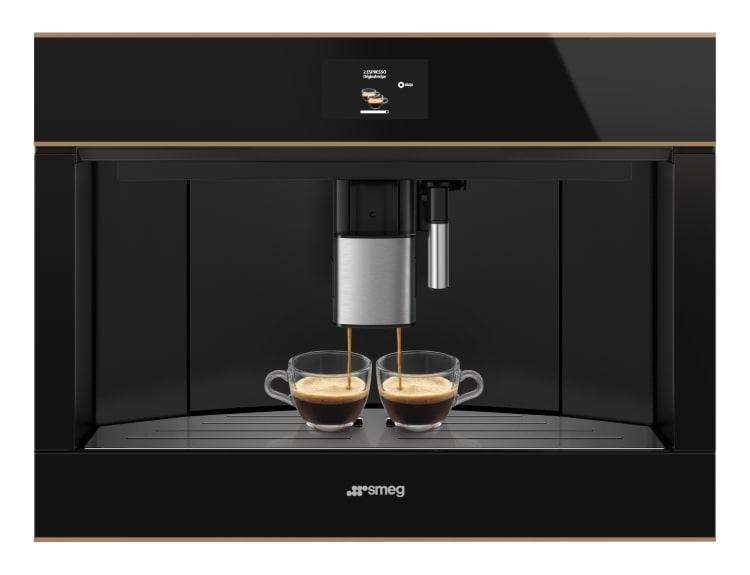 For many of us, coffee is an essential part of the day. According to the British Coffee Association, 98 million cups of coffee are consumed in Britain every single day! Lots people can't start their day without that caffeine fix.
So, it's no surprise that a coffee machine made it onto the list. While most of us are happy with a simple filter coffee, true coffee aficionados understand that a bean-to-cup machine delivers the most delicious results.
Of course, not all in-home baristas want a colossal machine sitting on their kitchen worktop. 
Luckily they come in all colours, shapes, and sizes and many manufacturers offer machines which can be built into your appliance bank, which is handy for this must-have kitchen feature.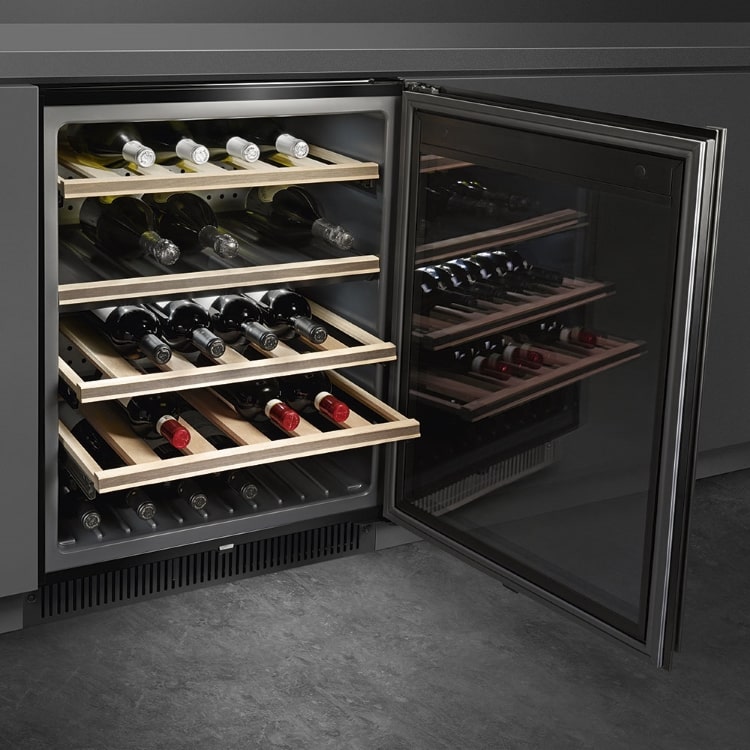 For the connoisseurs out there, a wine fridge was a must-have. A wine fridge allows you to free up space in your normal refridgerator and chills your wine to the perfect serving temperature.
According to WineEnthusiast.com, "temperature, humidity and vibration are the key distinguishing factors between conventional fridges and wine fridges." So a regular frige which rapidly changes temperature often as the door is opened frequently is less likely to keep your wine in optimum condition, which you'll want if you're a particularly big vino buff.
They come in a range of shapes and sizes, with built-in under-counter models being the most popular, but higher wine fridges that sit along with your bank of ovens are rising in popularity too.
Check out our guide to help you decide if you should have a wine fridge in your new kitchen.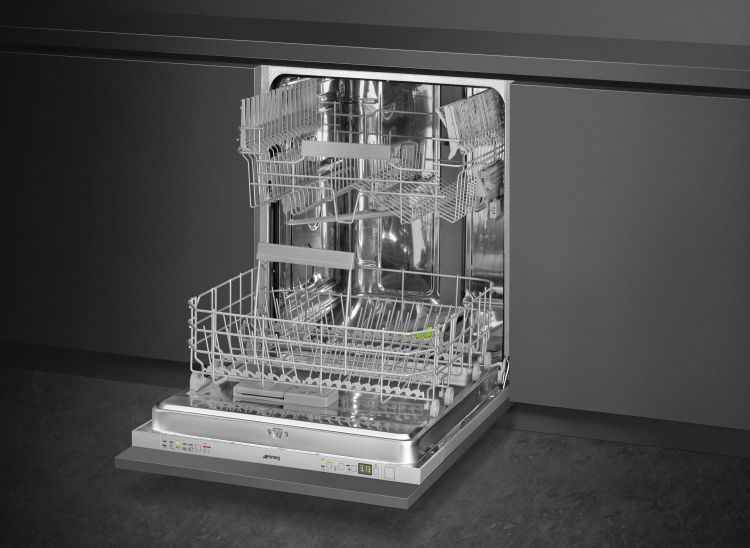 It seems doing the washing up was universally hated. So, it's no surprise that a dishwasher was a very commonly chosen item on the list. Many of us have had dishwashers for years now, so it's more of a simple 'must have that again' rather than a dream item.
With new technology, dishwashers have come a long way in recent years, so even if you've had a poor experience in the past, it may be time to slide a dishwasher into your kitchen the next time you renovate.
Modern dishwashers can be connected to smart assistants to let you know when they're finished, or programmed to come on at certain times (for example, when you're sleeping) to avoid disruption during the day.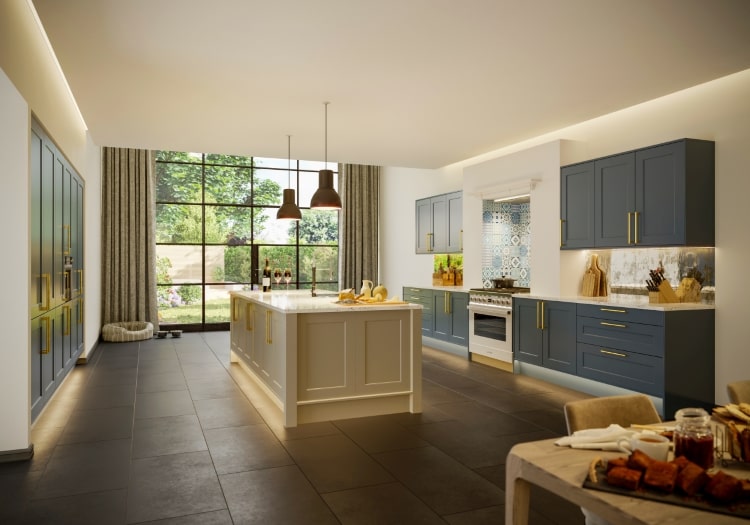 A kitchen island is a perfect way to add extra storage and prep space to your kitchen. With the option of having drawers (including our super-deep drawers which are ideal for pots and pants), cupboards, wine racks, wine chillers and more, an island is versatile and can be customised by your kitchen designer to suit your exact requirements.
An island can also be used as a breakfast bar or informal dining area, which is great for social or casual dining. If you have a larger kitchen, it can also enable you to have a kitchen that benefits from the "working triangle" – a common phrase amongst kitchen designers for ensuring the most efficient layout for food preparation and cooking.
More than 75% of all Kesseler clients specifically request an island for their new kitchen.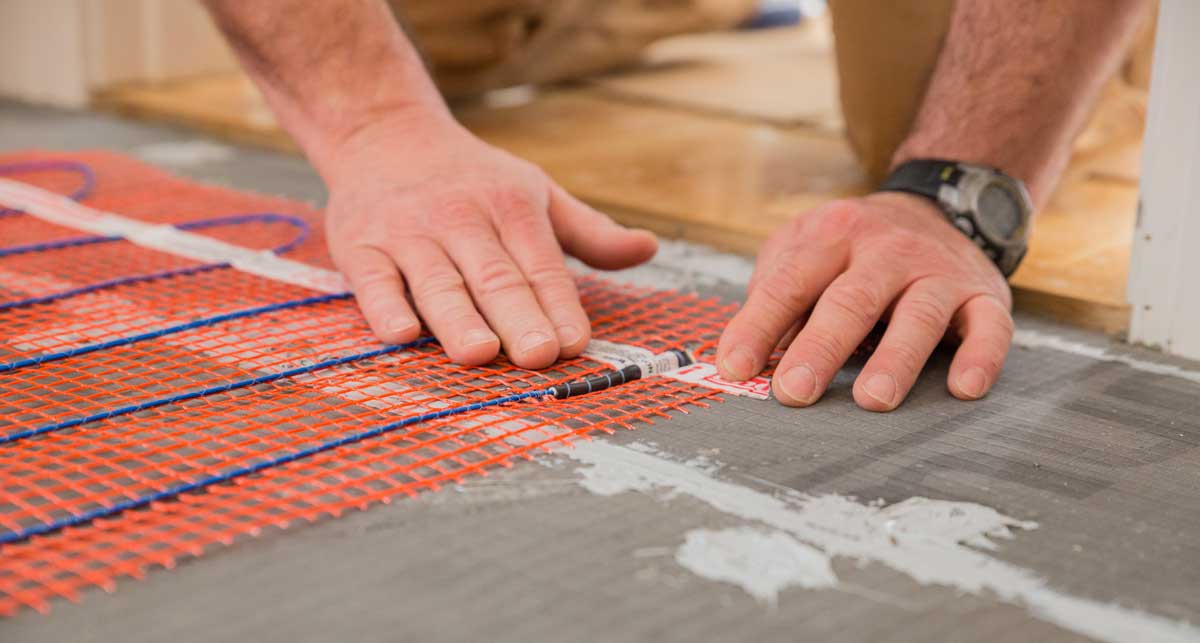 Underfloor heating was a popular choice for those who like to keep their toes warm. This type of heating is efficient and looks great, as it leaves your walls clear of radiators which can be unsightly or get in the way of furniture and storage solutions.
You can have underfloor heating as either a primary or a secondary heat source. According to underfloor heating specialists WarmUp, it is widely considered to be very energy efficient as it spreads warmth over the entire floor area, utilising radiant heat to gently heat the room.
In all honesty, we'd want underfloor heating throughout the house, but we can see why people would start with the kitchen.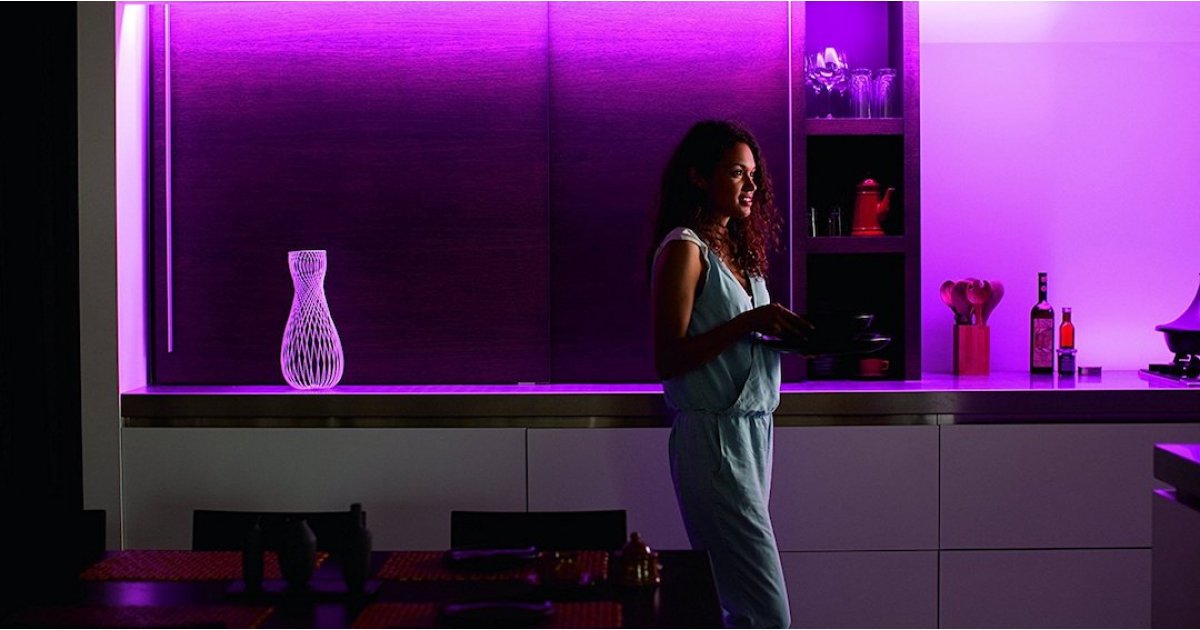 Gone are the days of fluorescent strip lights. Smart lighting is the new must-have for any kitchen. These systems allow you to control the lighting in your kitchen from your phone or tablet.
Whether you want to set the mood for a dinner party or make sure the counters are well lit for cooking, smart lighting gives you complete control.
It is easy to add under counter lights to improve visibility at the back of your counter or LED strips along the tops of units for added interest.
Planning a kitchen project?
Speak to a designer from your nearest Kesseler showroom today to ask all the burning questions you may have about your project or kitchens in general.
YOU MAY ALSO BE INTERESTED IN...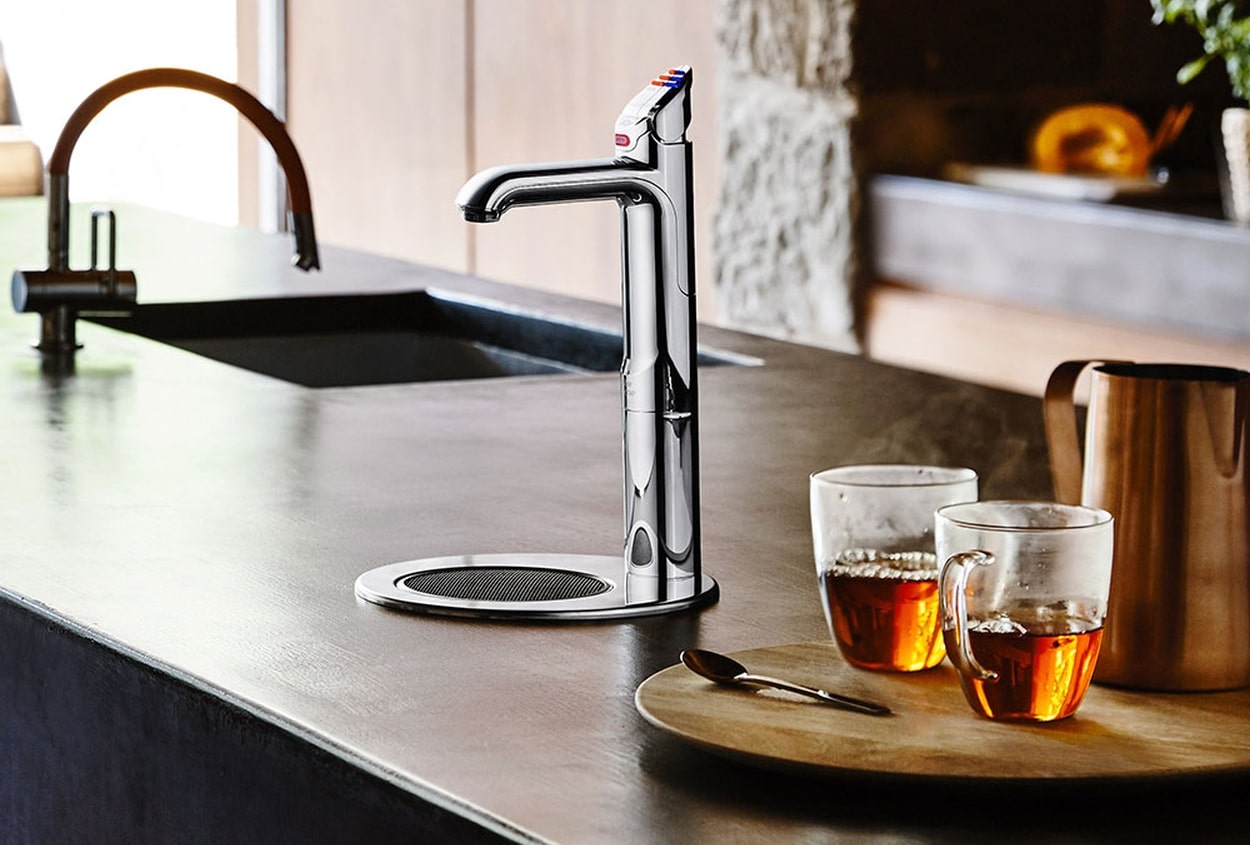 Boiling water taps: which is best?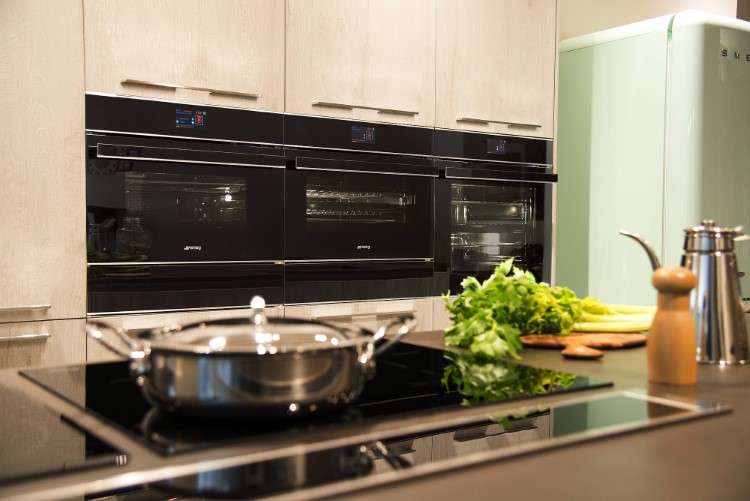 Best appliance layout for you