Luxurious modern kitchens
Timeless refinement. British craftsmanship.
Our Contemporary kitchens range is built around exquisitely made 'slab' doors, finished with our statement-making handles. Proudly built in Britain, the elegance and beauty of this stunning range is evident, and best experienced with a visit to one of our boutique showrooms around the UK.
The crisp, modern aesthetic of these modern kitchens is bold and powerful, with the beautiful selection of exquisite handles allowing for a high level of personalisation for your kitchen space.
All of our contemporary kitchens are built upon Fortis, our patented joint system which we believe makes our kitchens the strongest in Europe, ensuring no warping or shifting position over time, with incredible strength. It's because of this that we offer a Lifetime Guarantee on all Kesseler kitchens.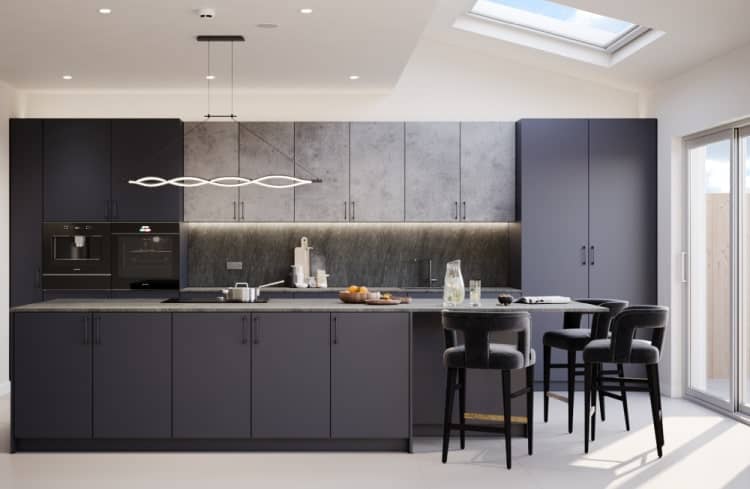 Colours & finishes.
---
The look of this stunning collection combines British craftsmanship and precision engineering with the much-loved style of German kitchens for a unique and highly contemporary feel. With a large range of décors for your furniture spanning across wood, metal and stone or simple colours in smooth matt or sparkling metallic finishes.
An incredible choice of finishes means you can really push the boundaries and let your imagination and passions rule over logic and conformity.
From beautiful colours with matt or gloss finishes, or stunning natural woods to our iconic stone décors such as Chicago Concrete (pictured), the possibilities are almost endless for a bespoke kitchen. Made to Measure.
Made for you.
---
Our Contemporary range can fit any space with our Made-To-Measure (MTM) service, allowing for true personalisation of your new kitchen.
A designer from your local showroom will visit your home to take accurate measurements of the space prior to building a design and quote.
A true made-to-measure kitchen allows for you to really be creative with the space, opting for more bold and adventurous storage or layouts for your new kitchen.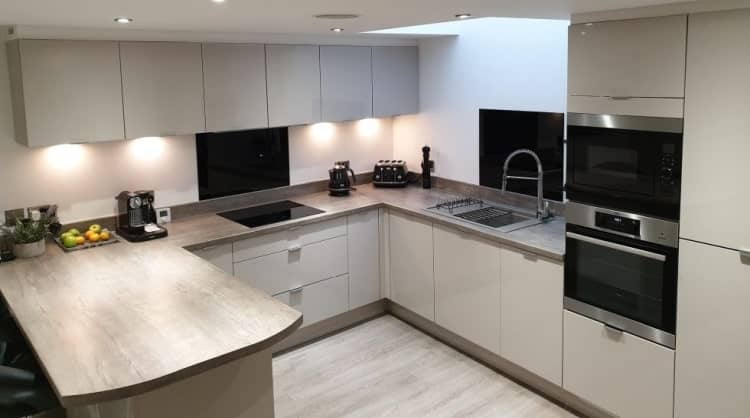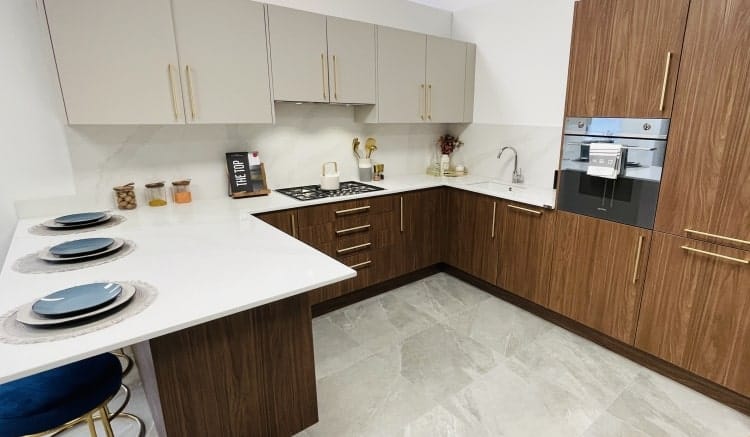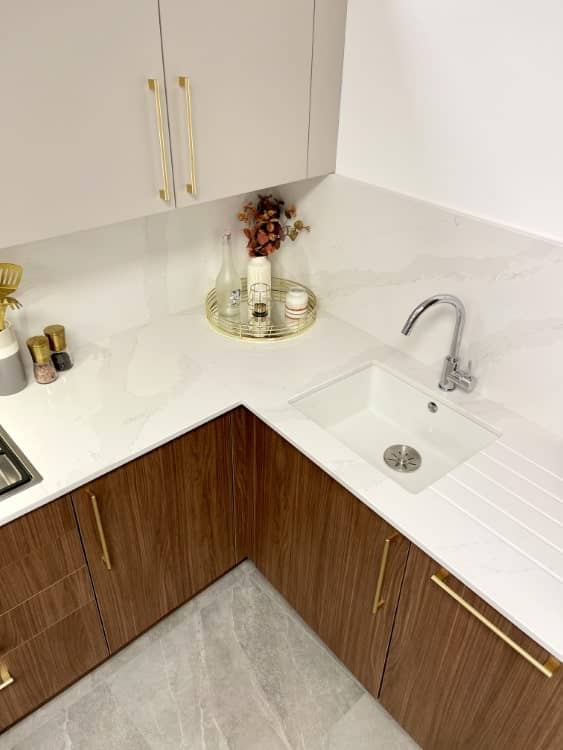 Exquisite handles.
Finishing touches.
---
One of the key elements of our Contemporary kitchen range; the handles. We have an enormous range of stunning handles to suit any environment, space or tastes… from brushed aluminium and brass to wood handles.
Let your imagination run wild when you explore the huge variety of handle styles available, each perfectly complimenting a different door colour or overall theme, or providing that stunning contrast that really brings the whole space together.
At Kesseler, we offer a wide range of stunning doors and décors for you to choose from, allowing you to create a wonderful, unique space that's tailored to your styles and inspirations.
Explore the full range of door décors which are available on any of our true handless kitchens or our contemporary kitchens, finished with exquisite modern handles for the final flourish.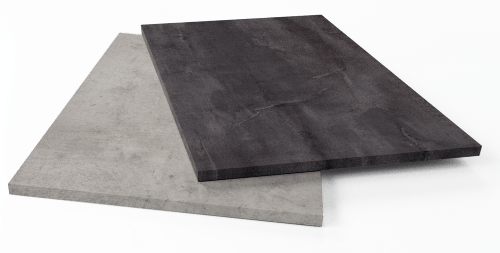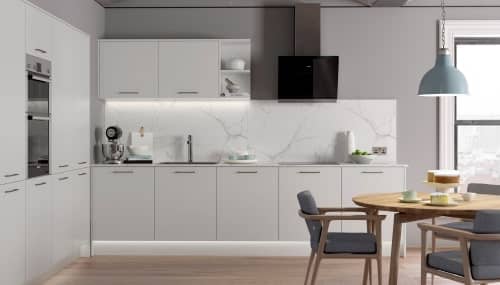 A light touch.
---
Light is the life force of good design. Kesseler's lighting programme for Task, Convenience and Mood let the space perform to perfection and bring a gorgeous aesthetic to the soul of the home. A stunning take on kitchen lighting that is truly head-turning.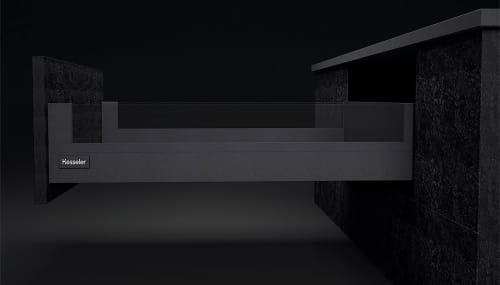 Simply more drawer.
---
Build your luxury kitchen around extra deep, wide drawers and you will never look back. With the option of 650mm deep drawers and a 60kg weight capacity as standard, your largest & most prized heavy cooking items are easy to store and convenient to access.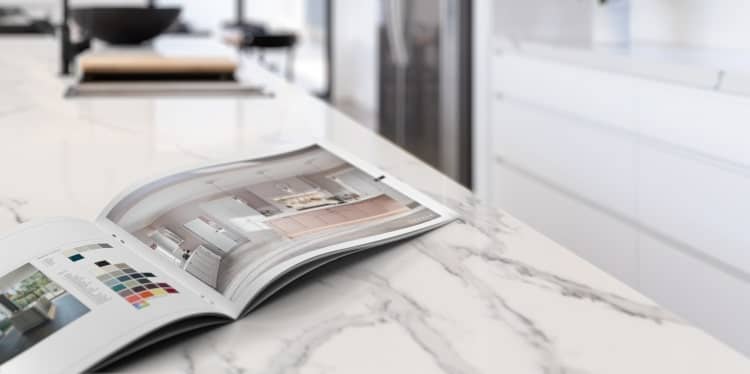 Get a digital copy of our latest brochure emailed to you, allowing you to explore and learn more about our range at your leisure.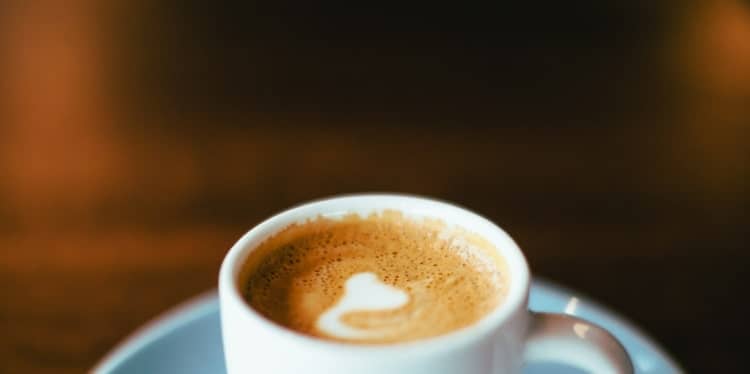 Book a complimentary, no obligation call with your nearest designer to discuss your upcoming project and ask questions.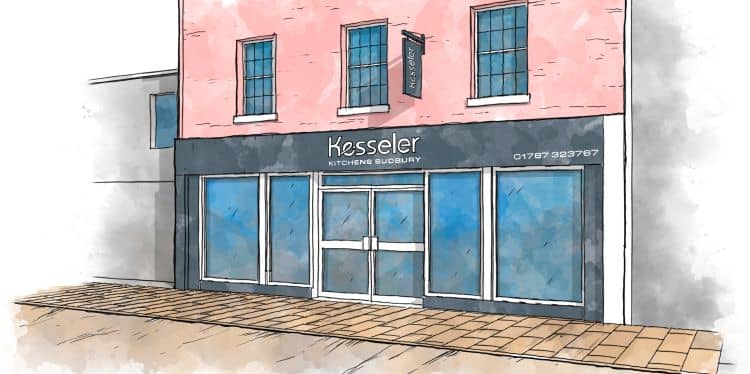 Our boutique showrooms span the country, showcasing our stunning kitchens and with class-leading designers.