LAURENCE HENRY
MASTERCHEF WINNER
After winning Masterchef: The Professionals in 2018 and receiving incredible plaudits from Michelin-starred chefs and judges alike, we invited Laurence Henry to Kesseler HQ to explore our range and discuss what he thinks makes for the ideal kitchen.
Born and raised in Nottingham, Laurence trained at Ashburton Chefs Academy before working in the kitchens of some of the world's greatest chefs, including as chef de partie in one of Gordon Ramsay's restaurants and sous chef at Restaurant Sat Bains.
He has a passion for Asian food and prefers simplistic-looking dishes that are packed with flavour.
Laurence entered and won Masterchef: The Professionals 2018. During the competition he prepared a lamb dish that was so impressive that food critic for the Observer (and Masterchef regular) Jay Rayner, said: "I have nothing critical to say!"
Fellow judge, Michaelin-starred chef Marcus Wareing added: "He is inventive, creative and he leaves nothing behind in the kitchen.  In my opinion he is the next generation."
We invited Laurence to the Kesseler factory in the summer of 2020. As he prepares for exciting new ventures to include running his own restaurant in his home city of Nottingham (where Kesseler HQ is based) he discussed with us his absolute essentials for a luxury kitchen.
In order to create a little bit of confidence, start cooking with pasta. Pasta is phenomenal. Once you've cooked pasta properly for the first time it becomes second nature.
In addition to exploring our showroom and factory, Laurence put his skills to work preparing some fresh gnocchi for us. He arrived with his trusted knife, a bespoke creation fabcricated for him by Blok knives of Derbyshire. His passion for food is evident throughout the interview, as he rarely takes his eyes off the pasta and does everything with a smile and infectious enthusiasm.

How should a kitchen make you feel?
For me, I just want to be happy and relaxed. The kitchen is, obviously, my favourite room in the house.
What colours do you prefer?
I really like a kitchen that just feels warm and inviting, so bolder, deeper colours really stand out for me.
Dark blues and greens I think look really nice and can work in a more traditional kitchen or something modern.
The old cliché is that the kitchen is the heart of the home, but it's so true isn't it?
Yeah, absolutely… it's a really social place, too – so I always want an island that people can sit at, or a breakfast bar of some sort… I just love that.
It means people can sit and chat to you whilst you're working, you can share a glass of wine and conversation.
What do you want from a luxury kitchen?
For me its the touch and feel of everything. It should just feel like quality right away. Amazing appliances that make it easier to produce amazing quality food, really clever storage so you can keep things organised and tidy, and a great worktop too.
Since I've been exploring the Kesseler range, you can see why it's premium… everything you touch feels amazing, it's solid, nothing's flexing or moving about… even the way the drawers slide closed, or the way the lighting comes on… it's just so so nice.
That is exactly what you want when you're spending good money on a space that's probably the most important room in the house.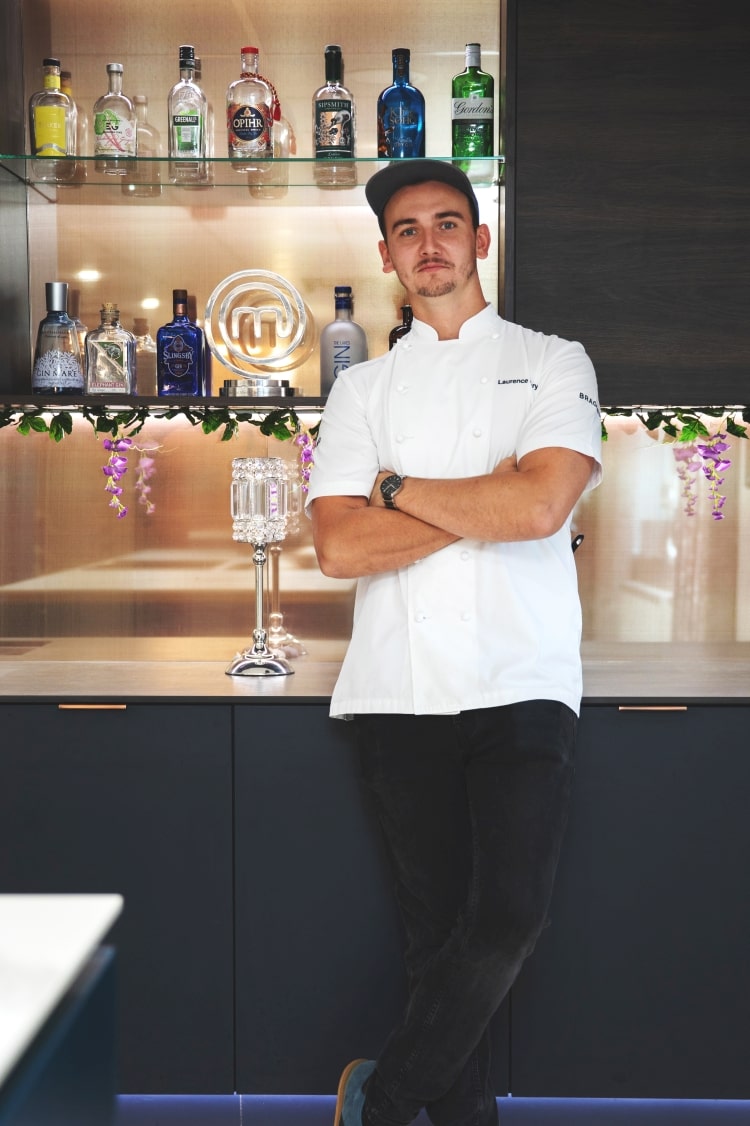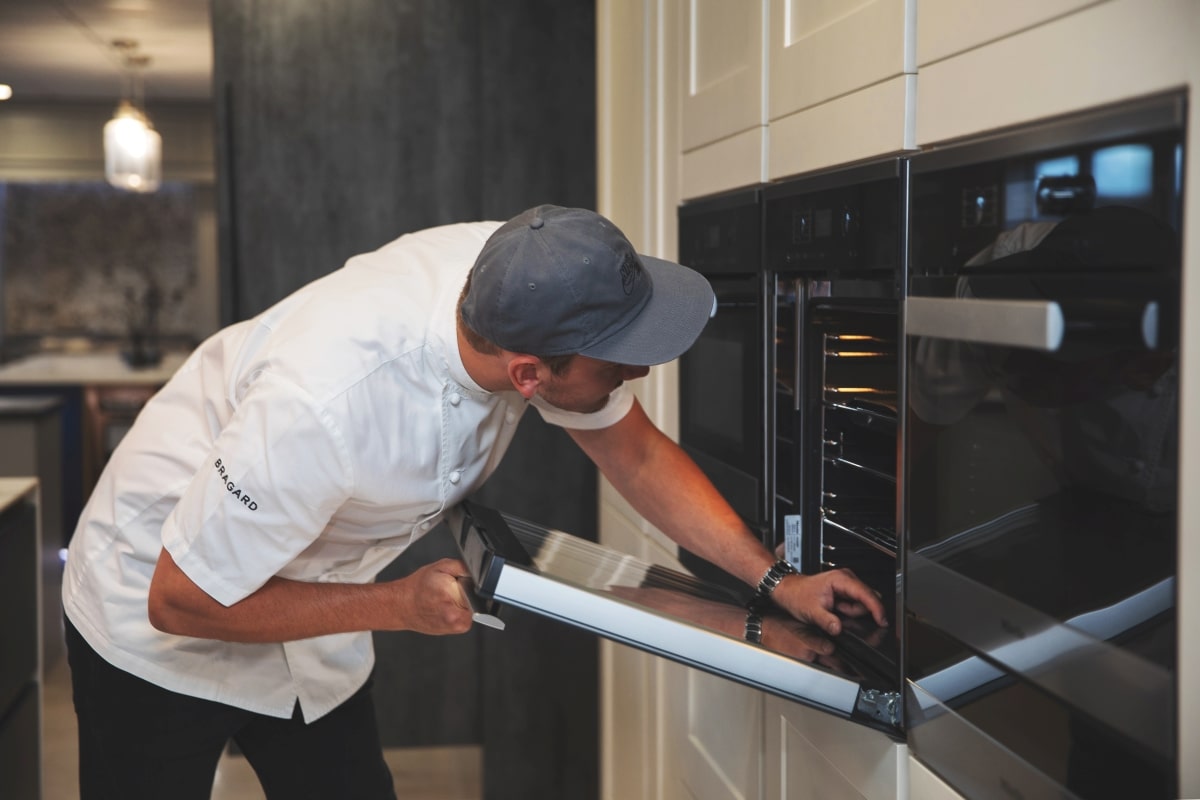 what appliances would you want in your kitchen?
This is one of those things that's always going to be different for everybody, I guess.
For me, I like having two ovens… and larger ones, ideally. It's great for if you're doing a roast, a Christmas dinner, anything where you're cooking for a large family. It just makes life easier.
Personally, I prefer a pyro cleaning oven… I really hate cleaning… I spend a lot of time cleaning down the kitchen but cleaning out an oven takes ages, so having one that self-cleans is such a time-saver, especially if you've got two!
There's loads of ways to have your appliances laid out (see our Appliance Configuration Guide, here) but I prefer horizontal and at medium height… you can move about the kitchen and put things in or take things out of your oven without having to bend over all the time… it's just easier.
I'm also a big fan of a proper burner, a gas hob. I think the induction stuff looks amazing and is really cool in a modern kitchen, but for me in a pro environment you can't beat good old flames.
laurence's three golden rules…
1.

APPLIANCES

Take your time to find the right appliances… consider what you're regularly cooking in your kitchen and get what best suits. Spend a bit of money on good quality appliances, cheaper ones won't cook food as well and won't have the more advanced features. Thank me later!
2.

STORAGE

Intelligent storage is really important, I love being able to just slide open a small pull-out larder and have access to all my spices and other bits and pieces. The corner cupboards I love too, you can hide all your pans away. Kesseler's super deep drawers are fantastic for pots and pans storage, too.
3.

SOCIAL LAYOUT

If you spend time in the kitchen with your partner or family, consider that social aspect when planning the layout. Go for a peninsular that double's as a breakfast bar, or an island with bar stools, for a really nice social feeling so you can eat, drink and chat in the kitchen whilst you're cooking away.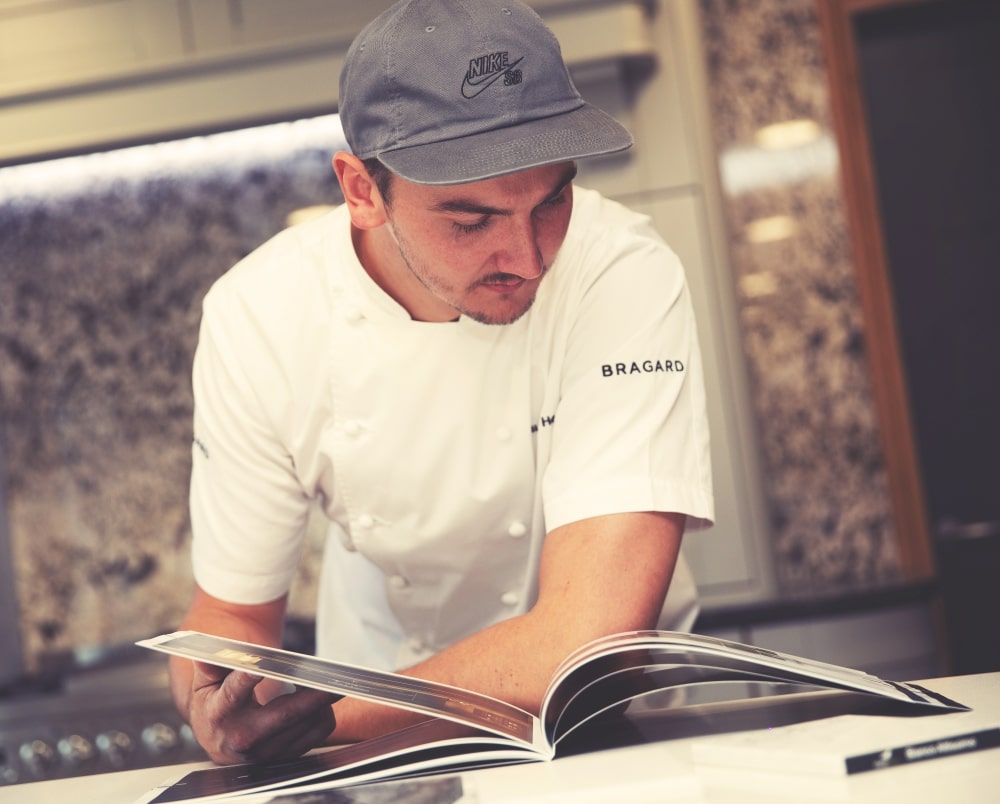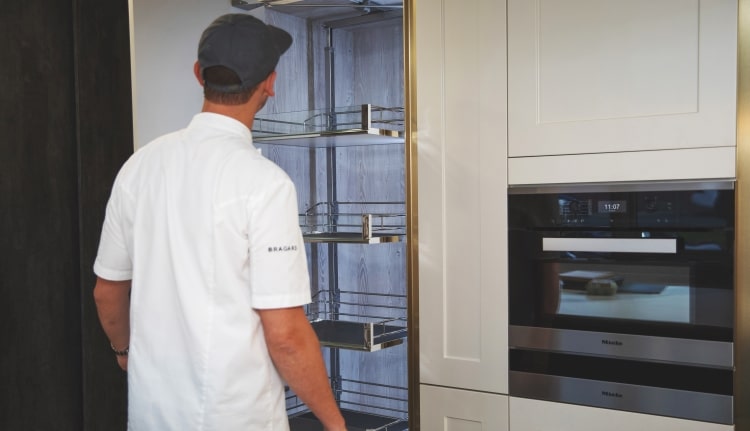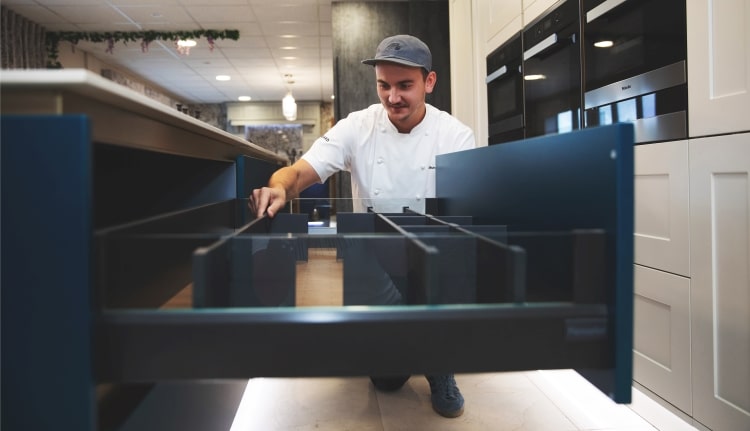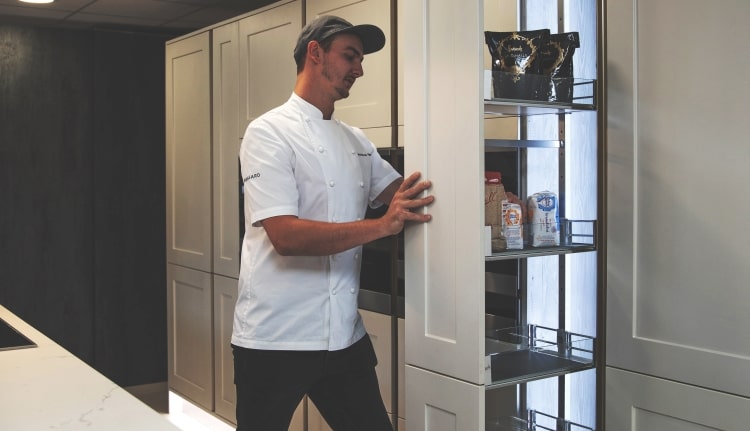 exploring the factory
We finished off our interview with a quick tour of the factory, showing Laurence some of the state-of-the-art engineering that goes into producing award-winning luxury kitchens in just 2-3 weeks.