The best range cookers are the centerpiece to your kitchen. Not just because their functionality is the key for all aspiring chefs, but because they're a stylish and luxurious all-in-one solution to your cooking needs.
That's because a range cooker combines your oven and hob, all in one beautiful freestanding appliance. There are three main types of range cooker to choose from: electric (where the hobs and oven are all electric), gas (where you'll get a gas oven and hobs) and dual fuel, which combines all the benefits of having an electric oven with the controllability of traditional gas hobs.
Range cookers are also wider than a standard integrated oven. With this extra space comes room for plenty of space for cooking for the whole family, as well as exciting features and functions. Sometimes that means up to four ovens, other models come with storage, grills and warming drawers. It all adds up to an essential part of creating your dream kitchen.
From traditional to modern high-end designs, and from widths which range from 90cm through to a generous 120cm, there are range cookers out there to suit all luxury kitchen styles and layouts. No wonder they're one of the must-haves for a new kitchen.
With that in mind, here is our pick of eight of the very best range cookers to complete your new kitchen…
YOU MAY ALSO BE INTERESTED IN...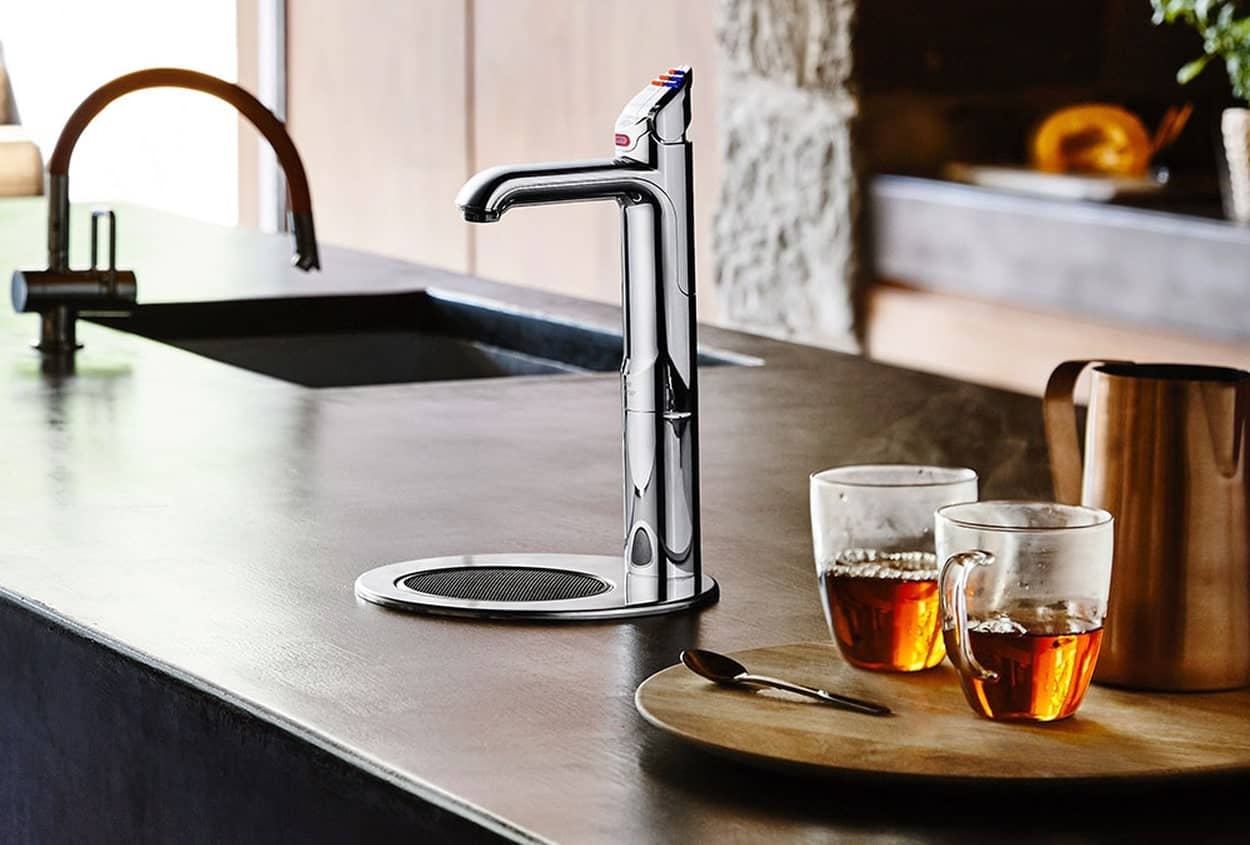 Boiling water taps: which is best?
Best appliance layout for you