When you're designing your kitchen, it's important to consider which appliance configuration is most suited to your needs. While homeowners are always eager to discuss colours and styles, the configuration of your appliances will have a major impact on how user-friendly your kitchen is. One of the first things to assess when you're considering where appliances should be situated is how much space you have available.
People always want to maximise the space they have, so choosing an innovative configuration will ensure you can make the best use of the room.
Furthermore, space-saving appliance configurations are a great way to make smaller kitchens feel and look larger.
To find out which appliance configuration is right for you, take a look at the four most common configurations: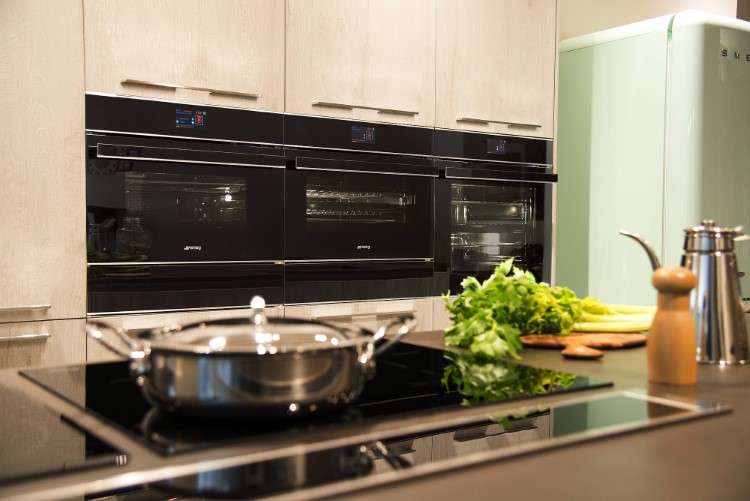 1. Horizontal
When appliances are installed in a linear, horizontal line, it can make your kitchen appear longer and more spacious, which we love if you're not blessed with  a huge room. In addition to this, placing appliances in this configuration ensures they're easy to reach and universally accessible. Furthermore, a horizontal configuration ensures there is a good flow from one appliance to another, which allows for seamless usage when you're cooking or preparing a meal.
When installing appliances in a horizontal configuration, you can choose exactly what height you'd like them to be situated at. This gives you complete control of the design and ensures your kitchen will be suited to your individual needs.
As well as having a bespoke kitchen design, why not have a custom appliance configuration too?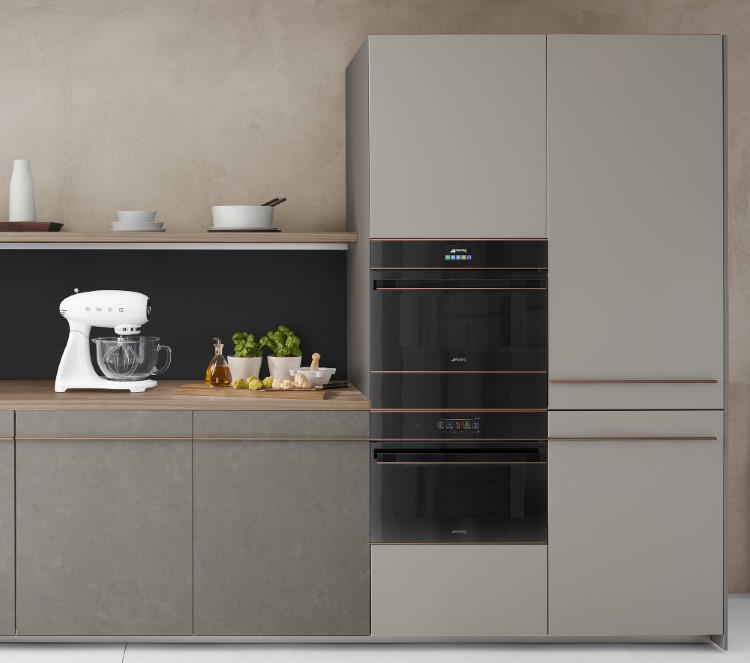 2. Vertical
Sometimes known as 'in-column' installation, a vertical configuration effectively allows appliances to be stacked on top of one another. When done well, this can look absolutely fantastic. This works well both in true handleless or Shaker kitchens. If you don't have the space for a horizontal configuration but you want to ensure your appliances can be used interchangeably, this is a great option.  
Typically, a single built-in unit is used to house appliances when a vertical configuration is chosen. By selecting appliances produced by the same manufacturer, you can ensure that they fit seamlessly atop one another. Whether you prefer a modern, classic, contemporary or shaker style, a vertical configuration can enhance any kitchen design.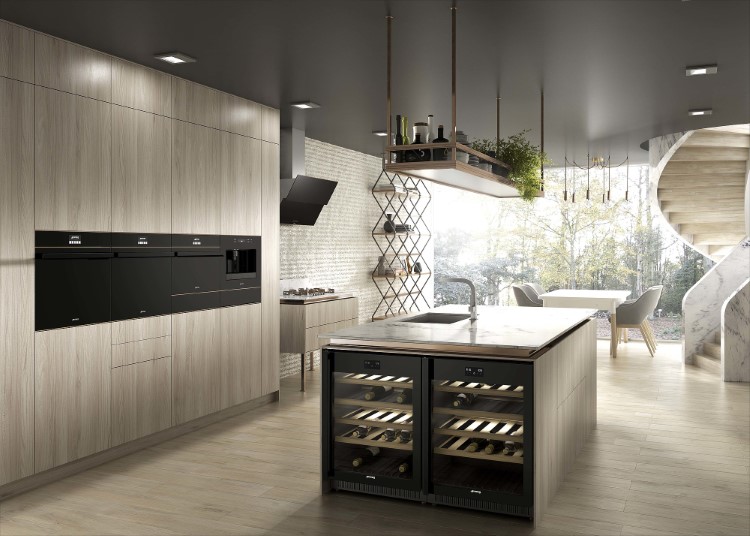 3. Island
Kitchen islands are popular for a myriad of reasons and we absolutely love them. As well as increasing storage and worktop space, an island is a fantastic focal point and can be used to enhance your interior design. To increase the functionality of your kitchen island, why not install under-the-counter hobs, fridges, wine coolers, freezers and ovens too?
This configuration is most suited to larger kitchens, as you'll need to have the space for a considerably sized island. If your kitchen is appropriately sized, however, you'll find that an island configuration can be a great way to make use of the extra space and can add a special finishing touch to your kitchen design.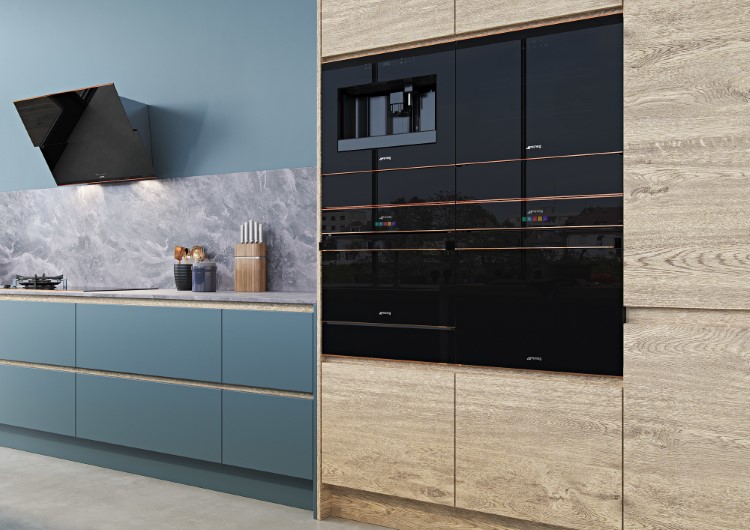 4. Cube
A cube configuration is sometimes known as a 'bank installation' and is instantly recognisable. With appliances sitting atop and alongside one another, it's the easiest way to increase the number of appliances in your kitchen. If you're a keen home cook, for example, you may want to install more than one oven.
If so, a cube installation ensures seamless integration and a stunning finish, such as on this true handleless installation. With a cube configuration, you can combine the best elements of vertical and horizontal installations and make them work for your kitchen. Whether you want to incorporate an eclectic mix of appliances or you have a large family to cater for, a cube configuration is a great way to get access to the extra appliances you need.
Choosing the Right Configuration
If you're still not sure what configuration is best for your kitchen, why not talk to a designer and take a look at how the various installation options could look in your own home? It can be tricky to envisage exactly how a particular configuration will work in your own made to measure kitchen, particularly if you're planning on renovating or extending the room. 
With professional design and a virtual mock-up, however, you can see your ideas brought to life and get a true visual representation of what your kitchen could look like. There's no doubt that the kitchen is the most important room in your property. From preparing meals for your family to relaxing with friends; it's the hub and heart of your home.
No matter what size your kitchen is or how you plan to use it, it's vital that you have access to the appliances you need.
Images courtesy of Smeg, one of our Brand Partners and our preferred appliance manufacturer.