join the industry revolution.
don't become history. write it.
Large parts of the kitchen retail industry are stagnant. Old fashioned. Stuck in the mud. Not adapting and moving with the times. Consumer behaviour is evolving and so should the industry.
We're leading the charge. Do you want to be a part of it?
OWN A KESSELER KITCHENS FRANCHISE
WE'RE NOT LIKE EVERYBODY ELSE.
---
KESSELER AND OUR FRANCHISEES THINK & ACT DIFFERENT.
DELIVERING EXCEPTIONAL IN-STORE EXPERIENCES AND BEAUTIFUL, UNIQUE KITCHENS.
SEARCHES FOR "KESSELER KITCHENS" HAVE INCREASED 42% YEAR-ON-YEAR.
WE WIN THROUGH BRAND POWER.
BRAND-LED MARKETING, GENERATING QUALITY LEADS
Our ever-evolving digital marketing campaigns drive a flow of leads & enquiries into our pipeline.
Our internal function will pre-qualify and nurture these prospective clients, handing them to you ready for you to do what you do best: designing stunning kitchens and closing the sale.
SHOWROOM MANAGEMENT SUPPORT, WHEN YOU NEED IT
A dedicated Network Manager is always on hand to support and consult on your showroom operation needs.
Our Network managers will help you, act as a guide/mentor, and keep you informed on the wider picture to ensure your business and your team are at their best, all the time.
NOBODY BUILDS A KITCHEN LIKE US, WE GUARANTEE IT.
Kesseler kitchens are built upon our patented Fortis joint system, providing the ultimate chassis for a kitchen.
We're so confident in the strength and longevity of our kitchens that we offer our clients a lifetime warranty* on their product, plus industry-leading build times of as little as 14 days.
YOUR SUCCESS IS OUR SUCCESS
YOUR SUCCESS IS OUR SUCCESS
ARE YOU a showroom that wants to take your business to the next level?
ARE YOU a high performing kitchen sales designer who wants to take the next step to own your own showroom and increase your net worth?
Talk to us. We're not like everybody else.
WELL MANAGED PIPELINES CREATE HIGH-TICKET SALES
HIGH-TICKET SALES = MORE PROFITABLE BUSINESS.
AN UNRIVALLED BRAND & RETAILER PARTNERSHIP
Kesseler showrooms bring outstanding experiences and unique kitchens to our discerning clients, many of whom actively seek out our brand for their kitchen project. This doesn't happen by chance.
It happens through an ever-evolving knowledge base of proven sales and marketing processes, and an infrastructure & supporting team behind you, solely dedicated to your success.
A collective power that cannot be competed with.
EMOTION, DELIVERED WITH
ENTHUSIASM, CREATING TRUE
EXCELLENCE FOR OUR CLIENTS
---
The showroom is the physical representation of the Kesseler brand, pillared by our three E's, that define everything that we stand for.
Unlocking client Emotions, with unwavering Enthusiasm to design and install kitchens of true Excellence. We live by it.
Ultimately, the beautiful showroom environment is the brand temple where clients will feel Kesseler.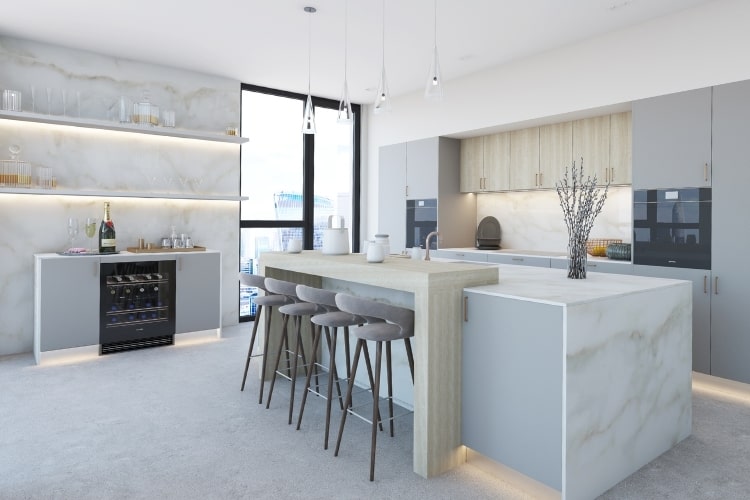 "For a business to be truly customer-focused, it needs to ignore what people say. Instead it needs to concentrate on what people feel."
RORY SUTHERLAND
WE ARE NOT LIKE EVERYBODY ELSE.
OUR CLIENTS ARE NOT LIKE EVERYBODY ELSE.
OUR SHOWROOMS ARE NOT LIKE EVERYBODY ELSE.
IF THIS EXCITES YOU, WE WANT TO TALK TO YOU.
ready to get started?