When you have major renovations or building work going on at your property, for an extension or for making major alterations to your home, you'll need to source a quality builder. We explore how to find a good builder and what you need to look for when making your selection.
Many of our kitchen clients have homes that are undergoing considerable building work before the new kitchen can go in. Extensions are common, as is knocking through a wall to turn two small rooms into one larger entertaining and cooking space. Finding a quality builder isn't always easy, so we've put together a quick guide to help you through the process.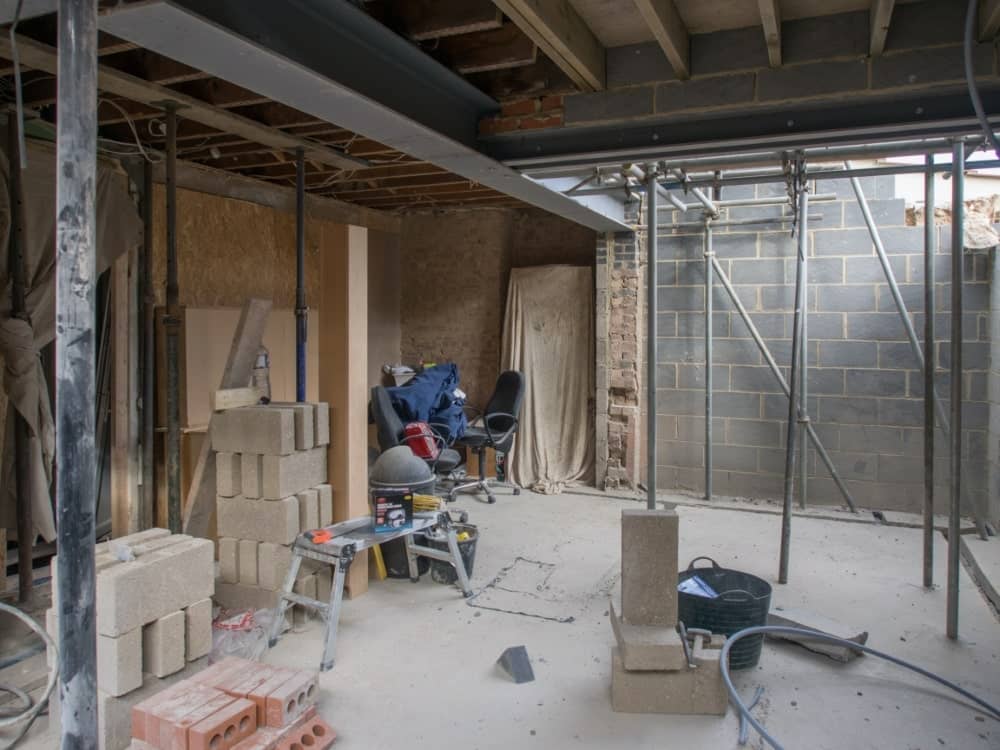 How to find a builder
It might not be that difficult to actually source a number of builders, but finding the right tradespeople that are the most suitable for your project is quite another matter. It's important to look for building firms who are fully accredited and insured to undertake the work.
It's also vital to ensure that they have relevant, recent experience of similar projects so ask for references and recent project photos. Any good builder should have a portfolio of these to show potential new clients.
Federation of Master Builders
Whilst not essential, we recommend that you source a builder that's registered with the Federation of Master Builders. They offer a free Find A Builder tool which will let you search for Master Builders near to your property.
The members have to pass a vetting and inspection process to join the FMB and they are subject to independent inspections done at regular intervals to make sure that high standards are maintained.
Other online sources are Checkatrade and the Guild of Master Craftsmen which can be great places to find local builders in your area.
Ask your Architect
If you're engaging with an architect for your project, for example if you're wanting to know how to build an extension for your home, they'll likely have a list of contacts that they've worked with before who they can professionally recommend. This is a great starting point.
Ask your friends & family
If friends, family and colleagues in your social circle have had building work done in your area then it can be worth asking them for any recommendations if they had particularly good experiences with their builders.
Ask other tradespeople
You may have, in the not too distant past, had other tradespeople working on your property for one thing or another. It's not uncommon for tradespeople to be well connected if they've worked on building sites and made acquintances, so they might be able to point you in the right direction.
Find someone working locally
There can be large benefits to finding a local builder rather than one from outside your area. They'll have more time to spend on site (and time is money!) plus they'll have a better knowledge of any local planning permission rules and red tape, accounts with local builders' merchants and connections with various other trades who are all in the vicinity of your property.
We often say that just driving around your local area and seeing who's having building work is valuable. If you spot somebody having considerable work done on the property, see if you can spot a signwritten van or knock on the door and ask for a business card so you can chat with them further at a later date.
Qualifications & Certifications
In order for a builder to call themselves 'a builder' there aren't any formal qualifications or certifications that are needed in the UK. It's for this reason that we recommend clients choose their builder from a source that is known and trusted, such as the aforementioned Federation of Master Builders, to help avoid the potential risk of rogue traders.
If they claim to be part of anything like the FMB, ask for proof of membership and don't be afraid to check up as there are many rogue traders that pretend they are members of organisations when they aren't and the risks are too great when it comes to your home.
Some things to look out for are a CSCS card. This is issued by the Construction Skills Certification Scheme and isn't something that's essential, but it is nice to have. This proves that the builder has the latest and most suitable training and the right qualifications for the job that they'll potentially be carrying out on your property.
Qualifications that are desirable include an NVQ in construction which will suggest a good amount of training and knowledge of the trade in general.
Naturally, anything that involves electricity, gas or water should be treated with caution and seriousness. Electricians, plumbers and gas engineers must have certain qualifications to work on your home.
Your kitchen designer will be able to recommend local fitters or they'll likely have their own teams and know people who are Gas Safe Registered or members of the NICEIC or ELECSA for electricians.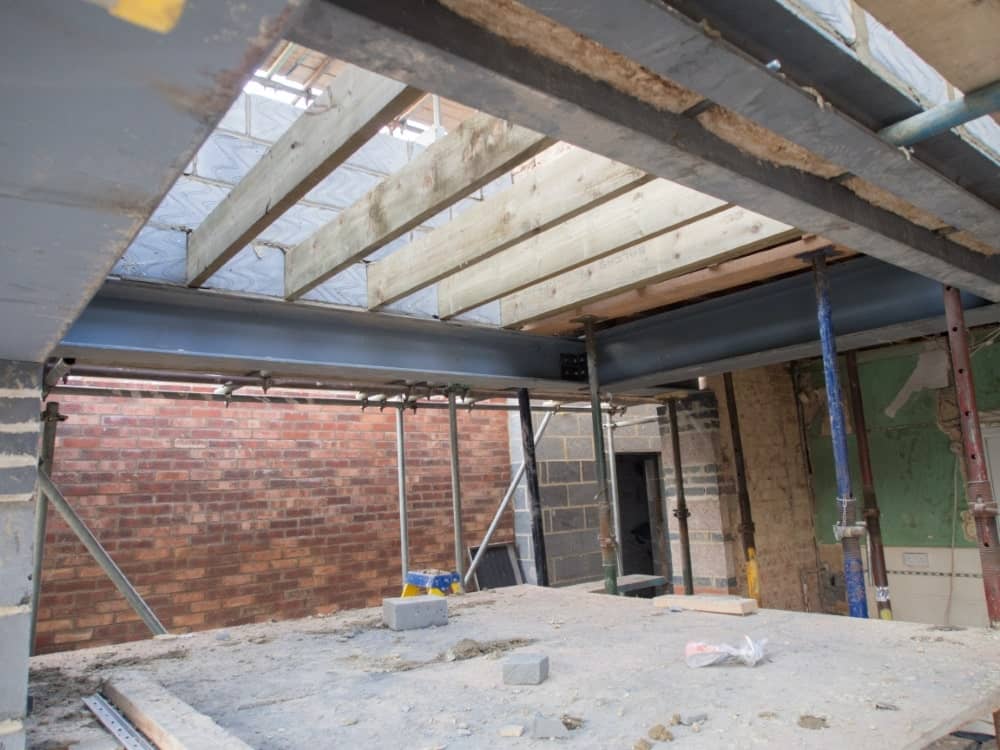 Getting Quotes
We recommend that clients get quotes from at least three different builders that they've found and vetted in order to ensure not only that they're getting the best price but also the best combination of service and lead time for their money.
You should never proceed with the first quote that you get from a builder as, for major renovations such as a kitchen extension can vary by thousands of pounds, if not tens of thousands of pounds. It's also true that the cheapest quote you get back may not be the best one for you.
It's important to thoroughly examine the quotation and understand exactly what is included in the price they've given. Try to get quotes that are like-for-like so you can make suitable and easy comparisons and if there's any part of the quote that's confusing, ask about it.
To ensure that you get a solid, accurate and reliable quote from your builder, ensure that you provide them with as much detail as you possibly can. We recommend you include:
An easily understood brief outlining exactly what you want to achieve and what you don't want.
Architects plans or any relevant drawings that are suitable for Building Control
Job roles – for example, who is project managing, hiring the different tradespeople and ordering materials. If you're planning a new kitchen in your renovations, where the kitchen is coming from and approximate lead times. Some kitchen retailers and suppliers can take months to build and supply as they come from overseas, whereas a Kesseler kitchen can be delivered to site in as little as 3-4 weeks from sign-off
Planning permission information, if required
Ideal timescales for project completition
Issues with neighbours
Any issues or details about access to the site so they can consider machinery and other factors
Be sure to ask whether or not the quote includes VAT and if there are any other costs that haven't been itemised or mentioned. We recommend you ask the builder to seperate the costs of materials and labour on the quotation so you understand exactly what you're paying for.
Make sure that you set a realistic budget and allow a contingency budget – builds in current times rarely stick to exact budgets so make sure you know what you can afford to spend if unexpected issues arise. Communicate this initial budget with the builder so they understand what you can afford.
It's also important to make sure that you understand and have clear communication of payment plans and timescales. Most builders will ask for payments to be made at various stages of the project, depending on its nature… this can help you to budget and forecast your cashflow for the project.
Contract
Building work, renovations and extensions can be expensive work so it's important that you enter into a written contract with your builder so that all parties who are involved with the project are able to understand what has been agreed. This can help to reduce the possibilities of confusion and miscommunication later down the line.
Important parts of a builders contract are:
Details of all parties and trades involved including points of contact and methods of communication
A summary of the work to be completed
Any important documents (quote, schedule of works, architects drawings etc)
Requirements put in place by Building Control, any party wall agreements and building regulations
Facilities on site, including parking and any health and safety requirements
The agreed price including the builder's rates for any extra and additional work if things don't go to plan
Terms of payment and any payment plans in place with a full schedule
Estimated completion date
Any guarantee or warranty being provided by the builder
The expected standard of work that will be completed. This

contract should also include a section that covers how certain things will be rectified if they are defective and also outlining who is responsible for this
Deposits & Payments
In most cases, your builder will ask for an upfront deposit payment before they begin any works. This payment will help to cover the materials that need to be acquired and the fees for any subcontractors and tradespeople, plus the hire of any equipment that might be required.
A deposit of 10-25% is reasonable and to be expected. If your builder wants more than this you should have serious considerations about using them. If you are asked for 50% or more up front, the Federation of Master Builders advises that you walk away and find another builder.
If any elements of your project involve bespoke work that is made to order (for example, windows, bifold doors etc) then you should expect to be asked for a deposit for these items too before the company will start making them for you.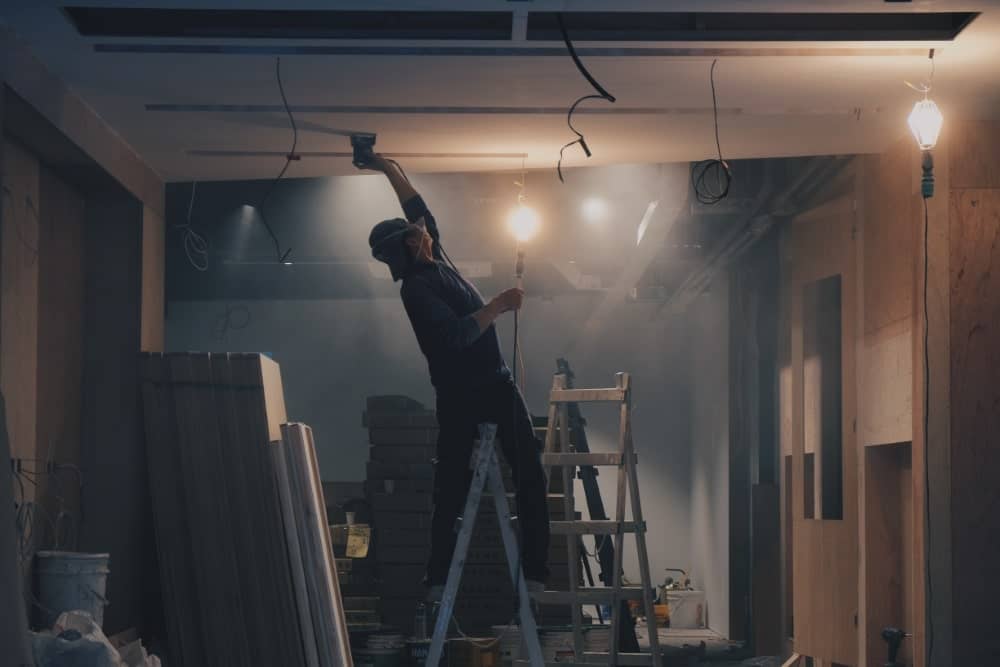 Important Questions
When you have sourced at least three builders who have provided written quotes that you're happy with, it's important to ask them about these five elements before making the final decision about who to engage with:
1. Insurance
If you've not already been offered it, find out who the builder is insured with and what their insurance policy covers. Ask to see certificates of insurance, including one that will show their level of public liability coverage. If you're choosing an FMB member, correct insurance is required as part of membership for added peace of mind.
2. VAT Registration
This isn't essential, but we recommend finding a builder who is VAT registered as this can offer an additional level of assurance. If the builder offers to waive the VAT in exchange for payment in cash should be avoided – tax evasion is illegal and this should be a major red flag.
3. Availability
Particularly in current times, post Brexit and the COVID-19 pandemic, a good builder will be fully booked for months in advance. If any of the builders are availabile immediately, question why as all builders are generally in very high demand and you should expect that your project can't start straight away.
4. Trusted Tradespeople
A good number of builders will be able to project manage everything for you (or your Kesseler showroom can do this as part of your kitchen agreement). A builder that project manages will often bring in tradespeople from their network of trusted partners that they've worked with on previous projects. Whether or not you want the builder to project manage things make sure everybody is clear about who is responsible for sourcing and hiring other tradespeople that may be required on the site.
5. Completion
Be sure to ask the builders when you would expect to receive copies of any certificates, warranty documentation and instructions for products once the job is complete. It's important that your builder will walk you through the project on the final completion day and also that they are happy to return to site to fix any snagging issues that may be spotted after the project is complete. We strongly recommend that an agreement to address any snags is outlined in your written contract with the builder.
Want to discuss your kitchen project?
YOU MAY ALSO BE INTERESTED IN...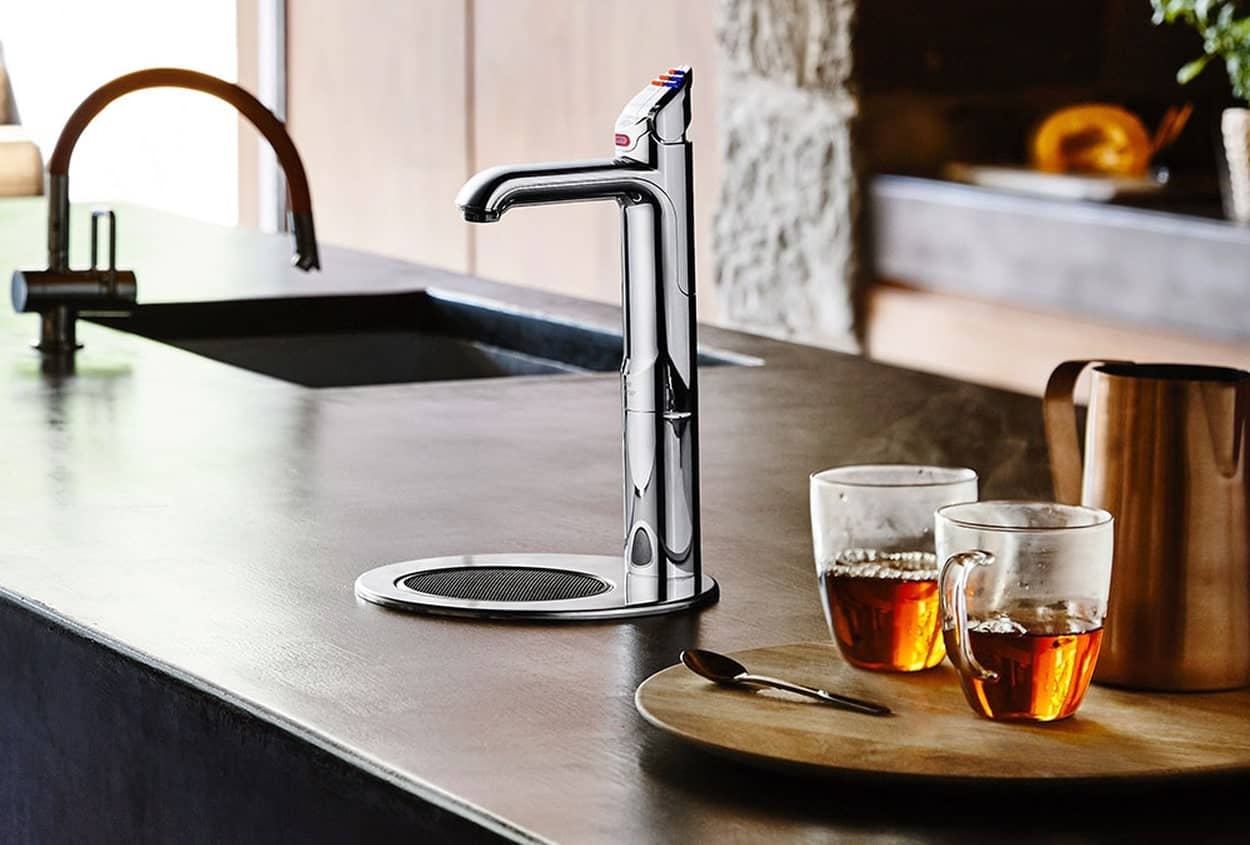 Boiling water taps: which is best?
Best appliance layout for you