A family from Birmingham wanted to extend their property to create a light, airy and social open plan living space with a large kitchen, relaxation area and dining space overlooking their garden.
When a family in the West Midlands wanted to extend their home and create a wonderful open plan living space, they came to Kesseler Birmingham to discuss their project and their ideas.
They wanted to have a large, open-plan and airy space full of natural light that overlooked their garden and would have space for cooking, dining and relaxing – perfect for family days or parties.
With modern encasement and clean lines, this kitchen still gives a nod to traditional features.
The client had a fantastic eye for detail and wanted a kitchen that would fit their style and the character of their beautiful home. The aim was to put a modern twist on an otherwise traditional style, which was achieved by choosing Aldbury, one of our most popular grained Shaker doors. This was painted in the beautiful, rich and deep colour of Studio Green and finished with contemporary brass knobs and handles.
Behind the beautiful doors lies Hamilton Oak cabinetry.
With modern encasement and clean lines, this kitchen still gives a nod to traditional features such as the moulded plinths, pilaster details on the island and the Belfast sink with 'pie-crust' front.
The worktop is White Arabesque from Silestone in which the two tones of white and grey, complemented by a dark grey vein, give this colour a bold, marbled effect.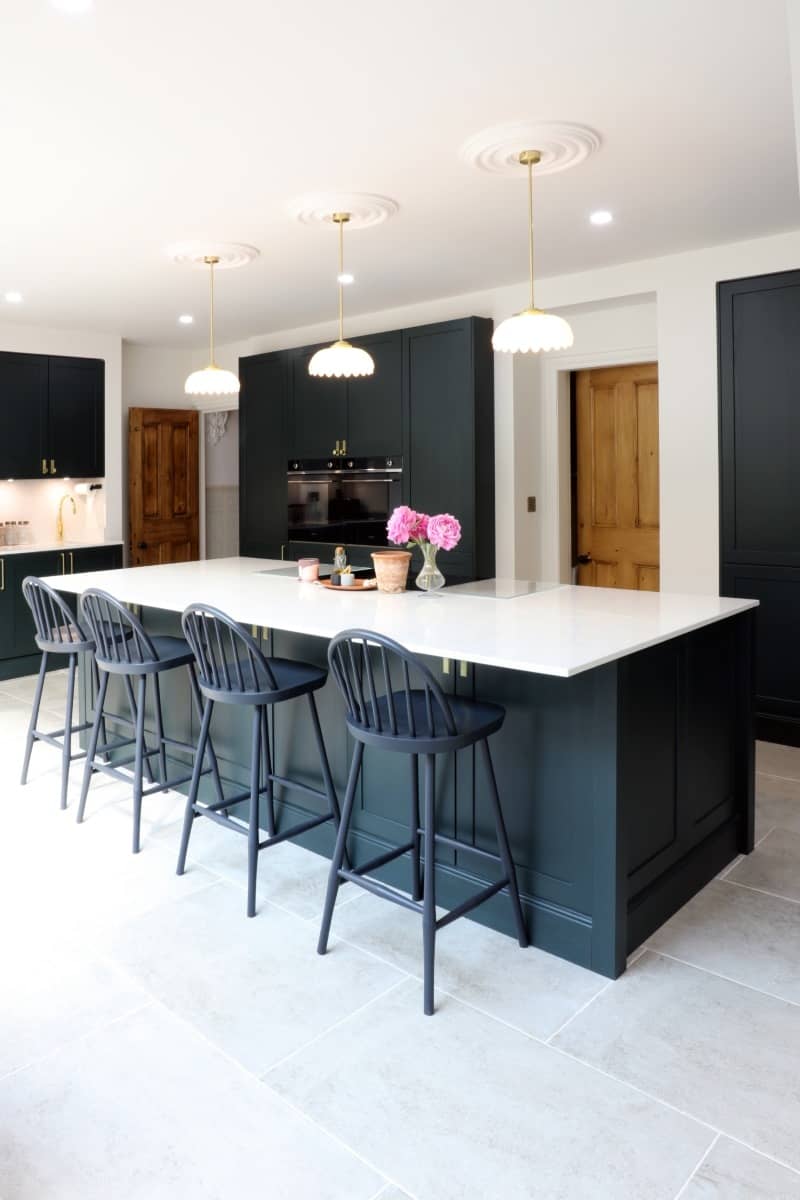 The primary corner of the kitchen is built-into the walls for a clean and contemporary look, with the run of wall cabinets broken up above the Belfast sink by some open shelving.
The kitchen follows the standard 'working triangle' practice, but offers two sinks; a primary sink in the form of the Belfast and a smaller prep sink on the other side of the kitchen.
Appliances are contemporary and varied, with ovens, fridge-freezer and dishwasher from Smeg, down-draft induction hob from BORA, island power coming from flip-up sockets from S-Box plus 5-in-1 taps from Quooker paired with sinks by The 1810 Company and Shaws.
The client can stand at the island, utilising the BORA down-draft induction hob whilst overlooking the garden or socialising with whomever else is in the room, which has transformed the way that this family use their space.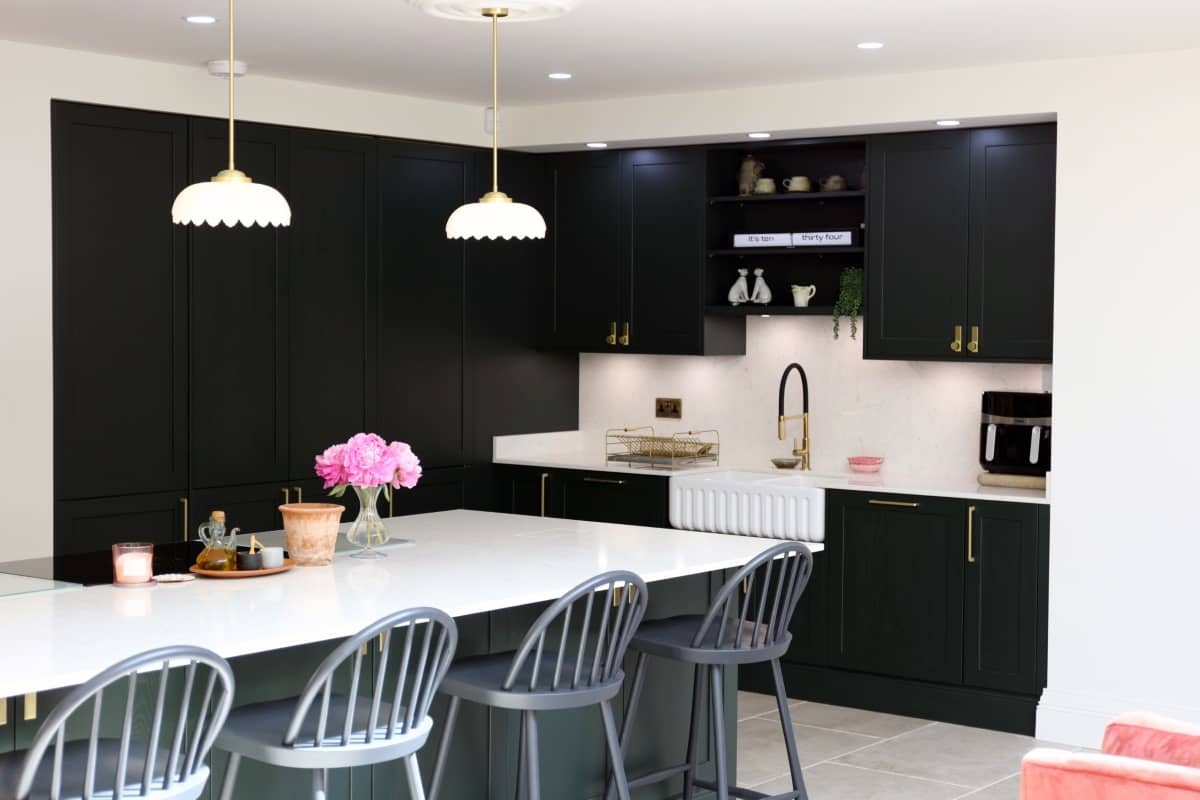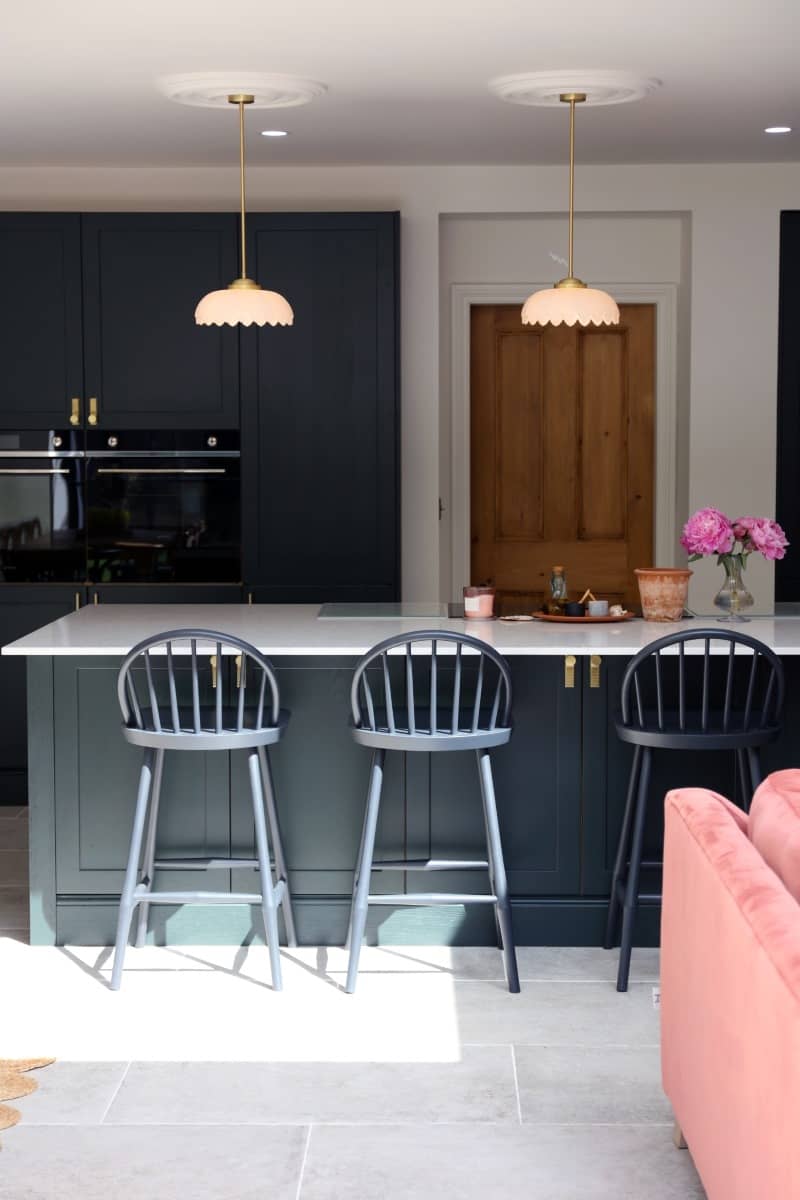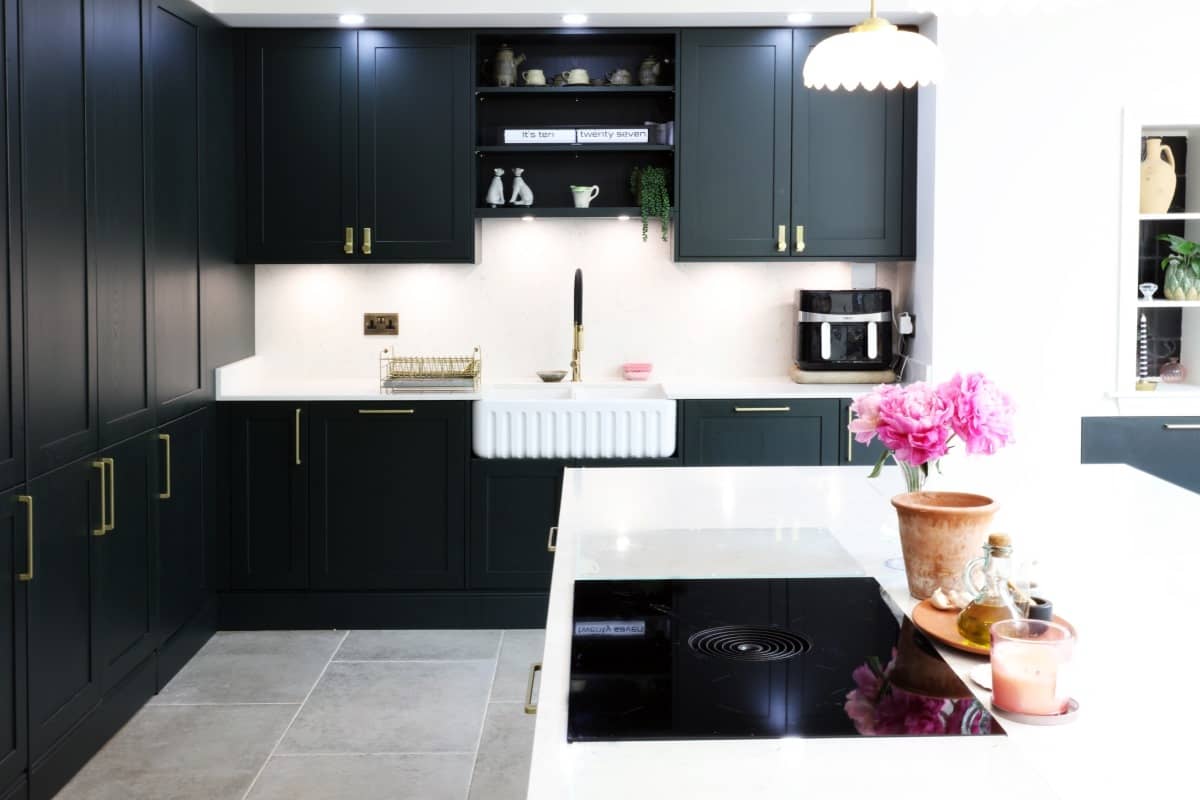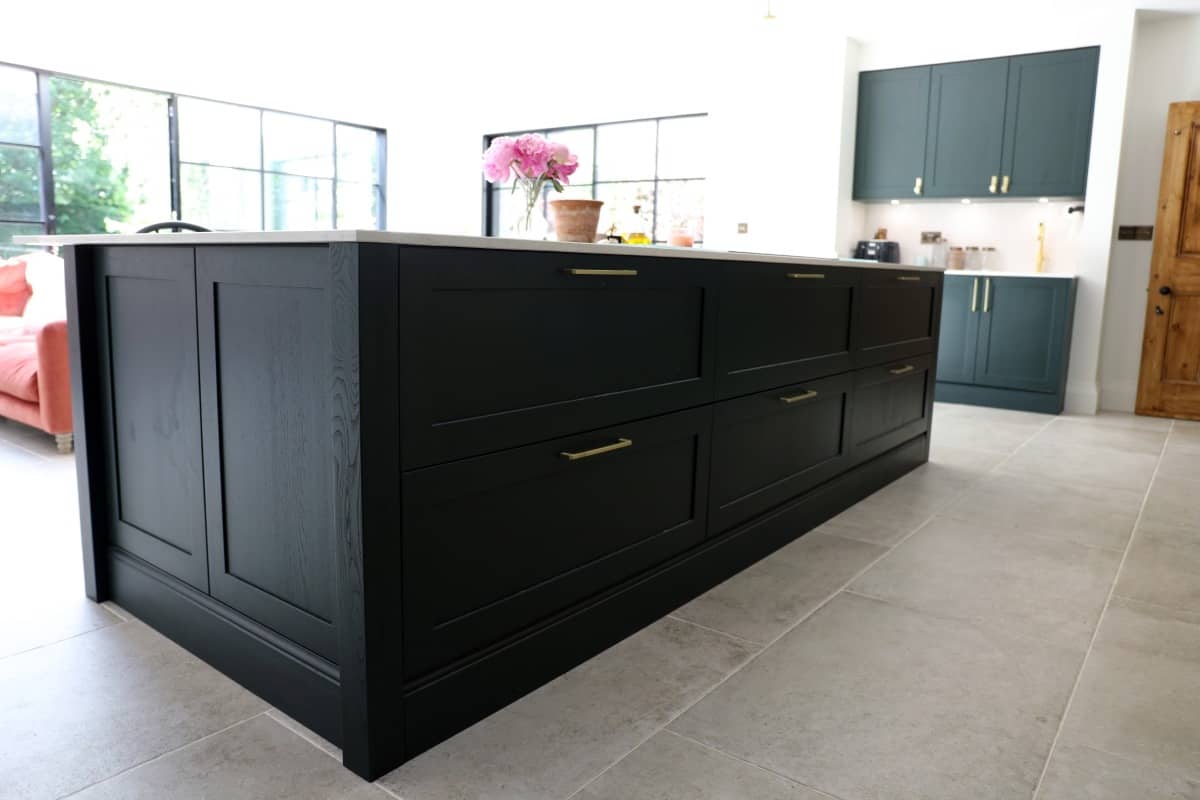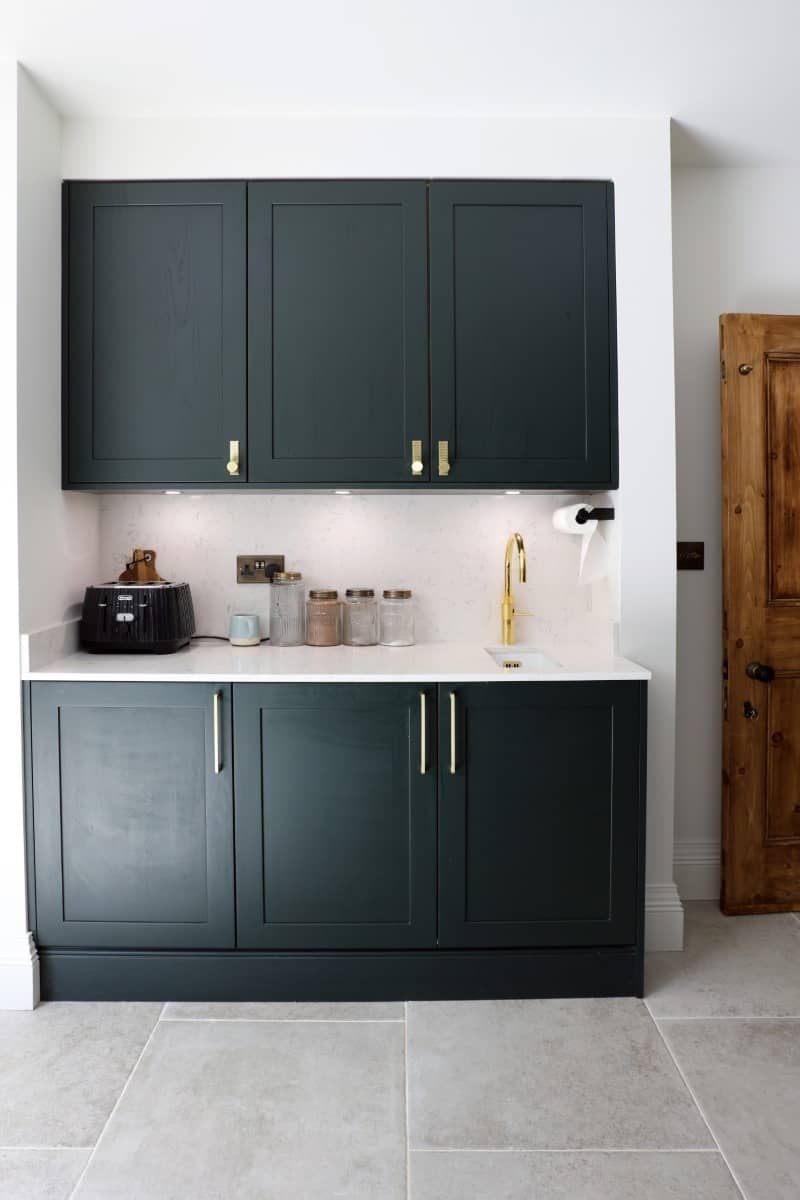 Are you planning your dream kitchen?
Request a free brochure today to explore our ranges, or speak to one of our expert bespoke kitchen designers at your local showroom to discuss your project in more detail.
YOU MAY ALSO BE INTERESTED IN...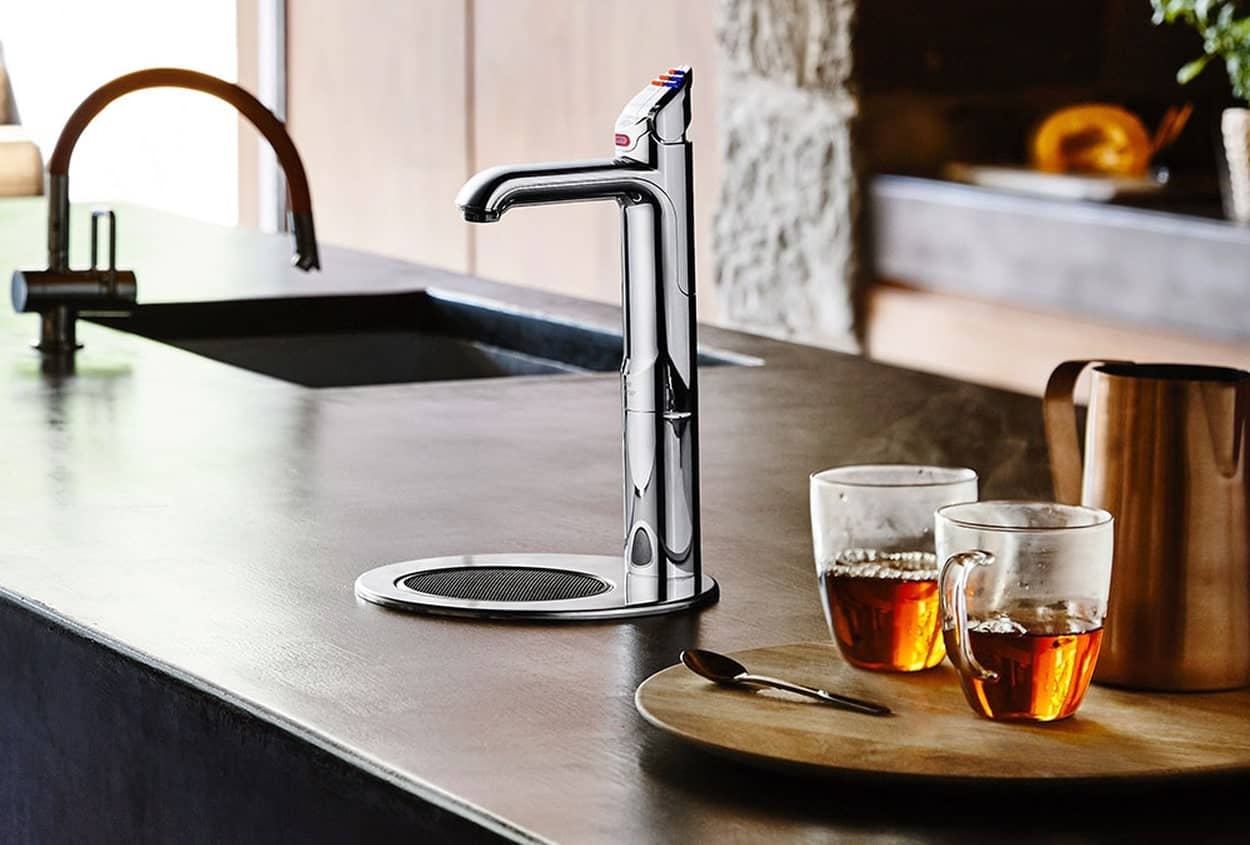 Boiling water taps: which is best?
Best appliance layout for you