This family in the West Midlands were looking to upgrade their kitchen to something extremely contemporary.
When searching for their dream kitchen, this family knew that they wanted something ultra-modern that would stand the test of time. They liked the look of the German kitchens that they'd seen, but wanted to go with something British.
They visited Kesseler Birmingham and fell in love with the Vanquish true handleless range, wanting the kitchen to be largely monochrome and thus allowing the accessories in the kitchen and dining space to add the bursts of colour (and be easy to change in the future as their tastes develop over time).
They opted for Light Grey perfect matt for the main body and island of the kitchen, with a beautiful contrasting Graphite rail. The back wall with fridge freezers, storage and the wine fridge is in Black Metal Slate, again finished with the graphite handleless rails.
This kitchen looks extremely modern and fits the brief, with splashes of colour originating from the beautiful pendant lights above the island and the dining table chairs.
The kitchen features integrated appliances from Smeg plus a downdraft induction hob with single gas burner from Novy.
YOU MAY ALSO BE INTERESTED IN...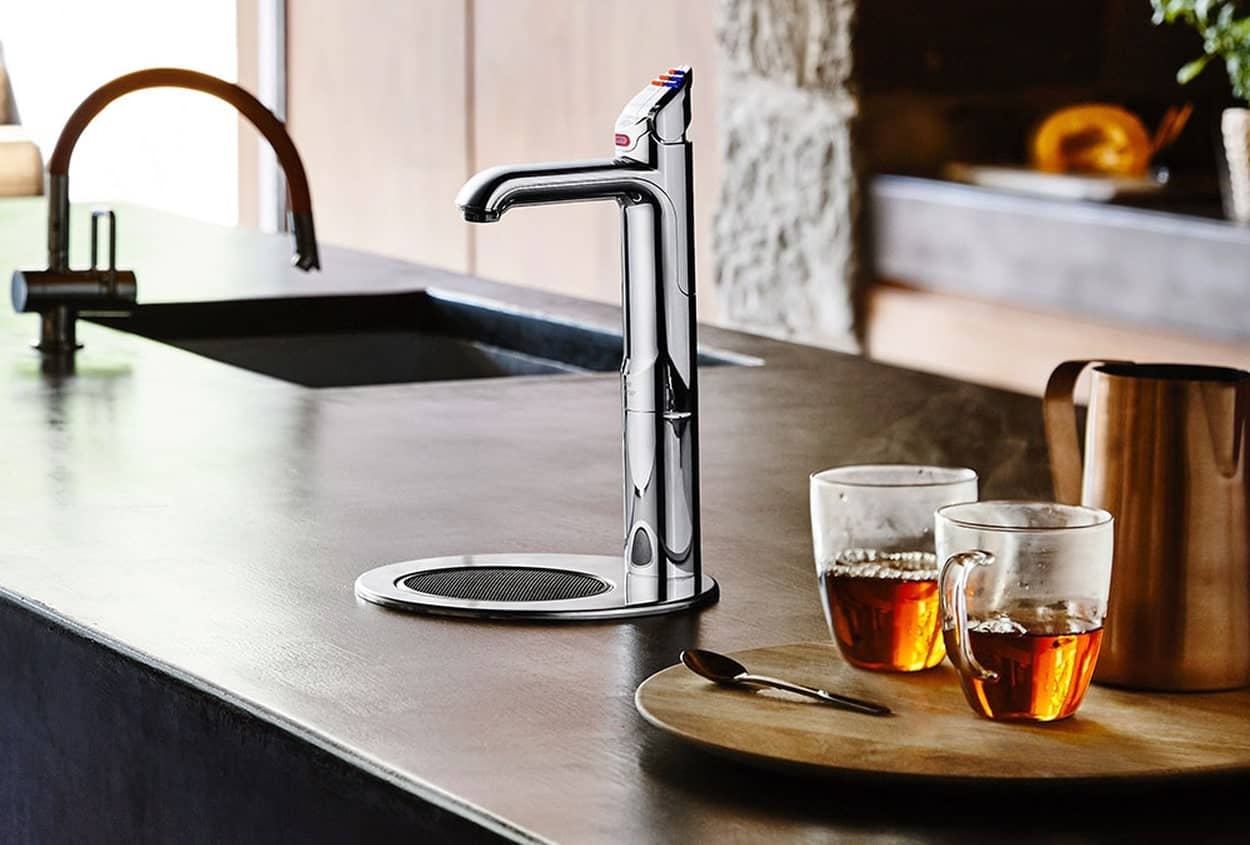 Boiling water taps: which is best?
Best appliance layout for you