A recent installation was completed by our dealer partners in Amersham.
They've worked with this client to create a very modern and contemporary kitchen that will stand the test of time. Avoiding the temptation to fill a kitchen with bold, daring colours, this Vanquish true handleless kitchen is matt white, with clean and crisp lines throughout.
The light grey marble effect worktop adds a slightly different dimension with some shading. Keeping the built-in appliances in black and silver, plus the matt silver American style fridge freezer, continues this monochrome theme throughout this kitchen.
We particularly like the frosted glass storage by the window, which gives this kitchen something a little different.
Teal curtains and blinds provide the only splash of colours in this extremely modern and refined space.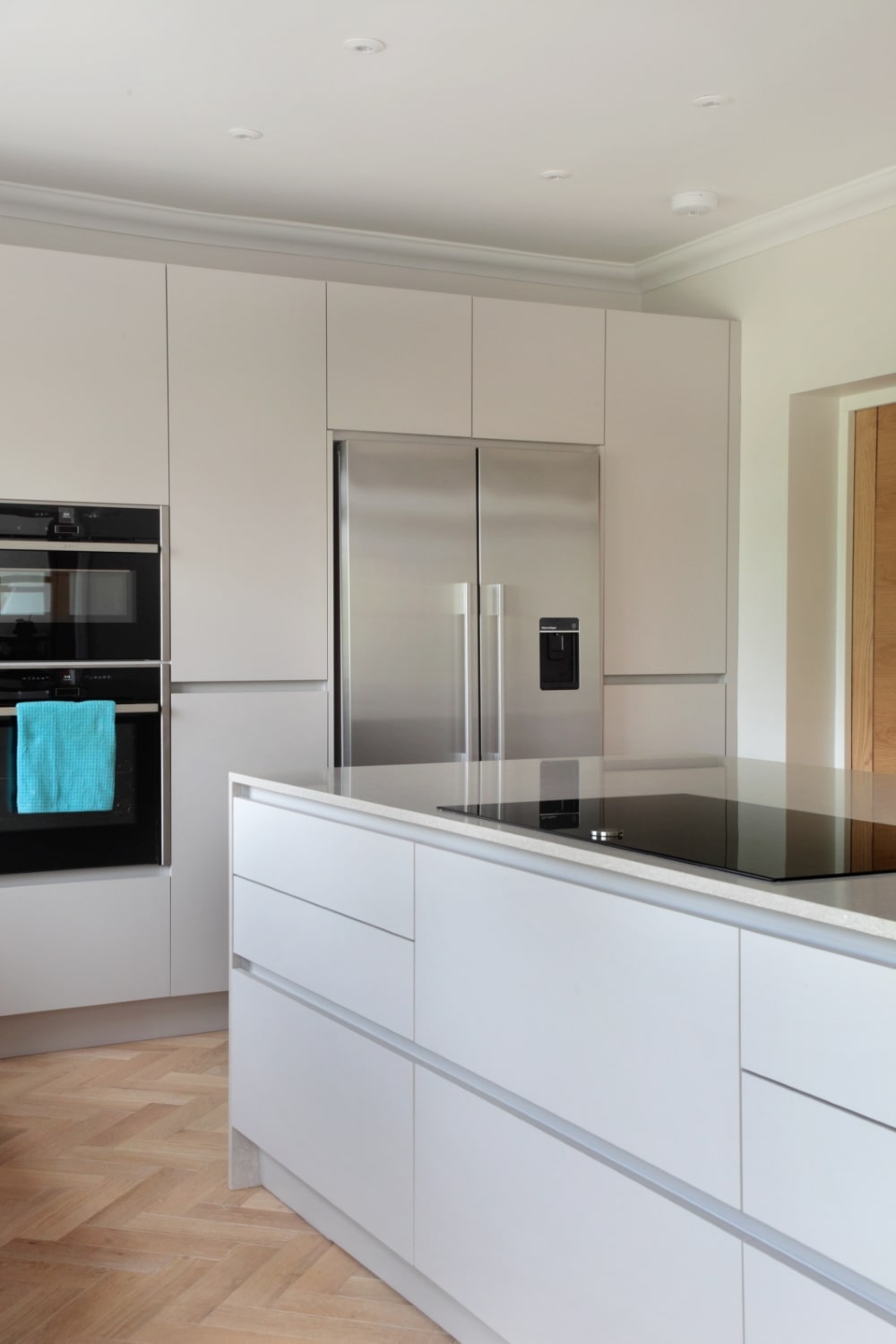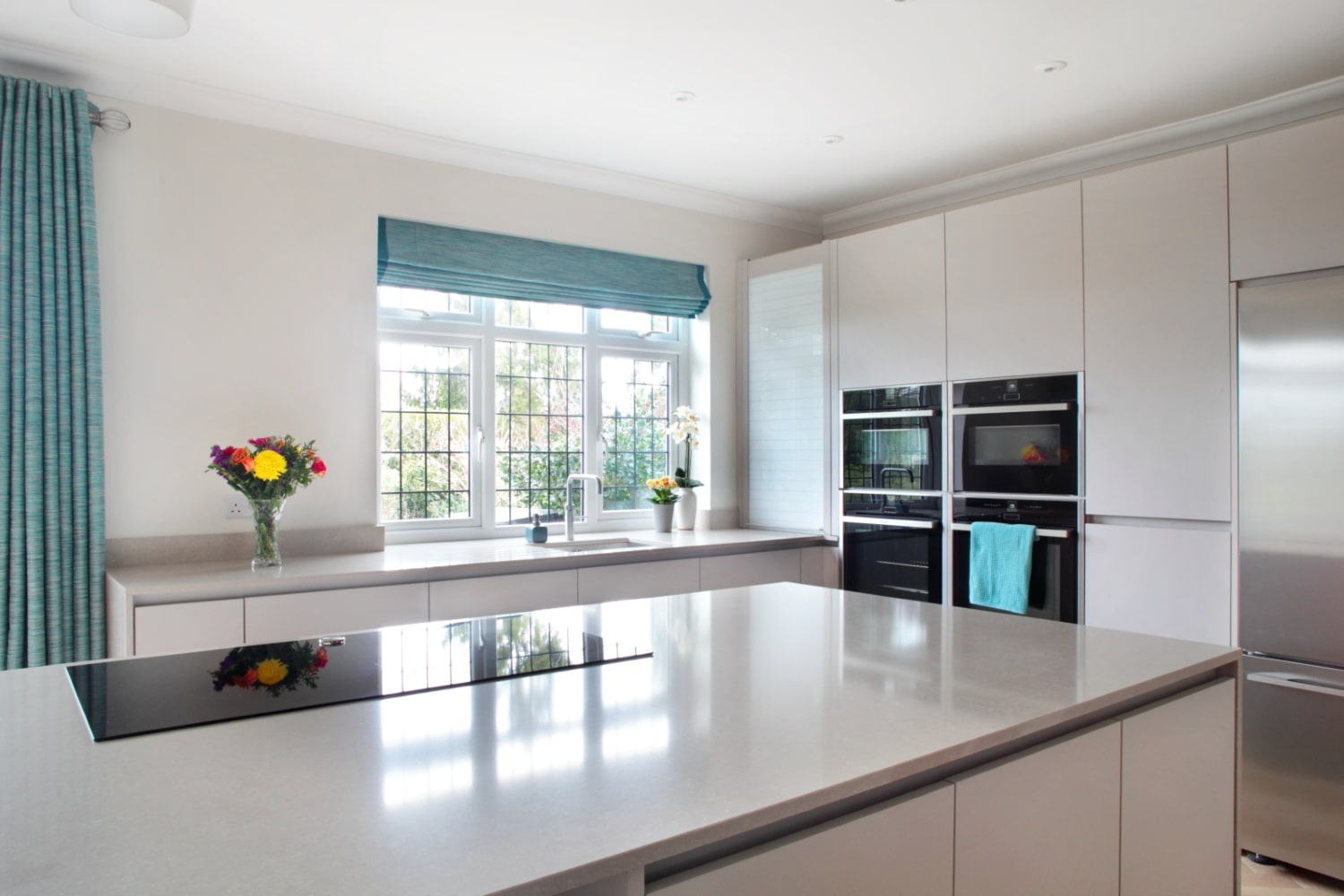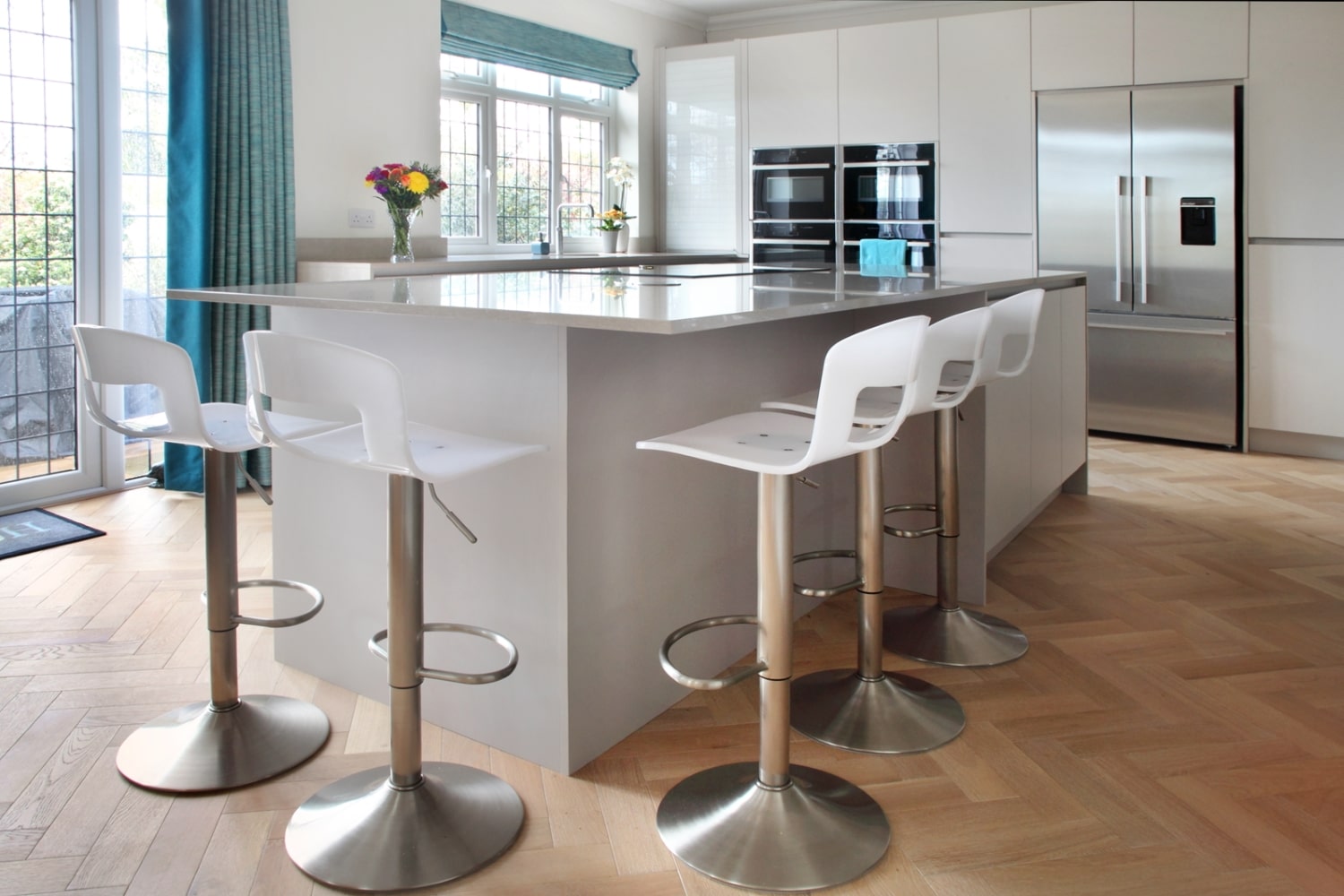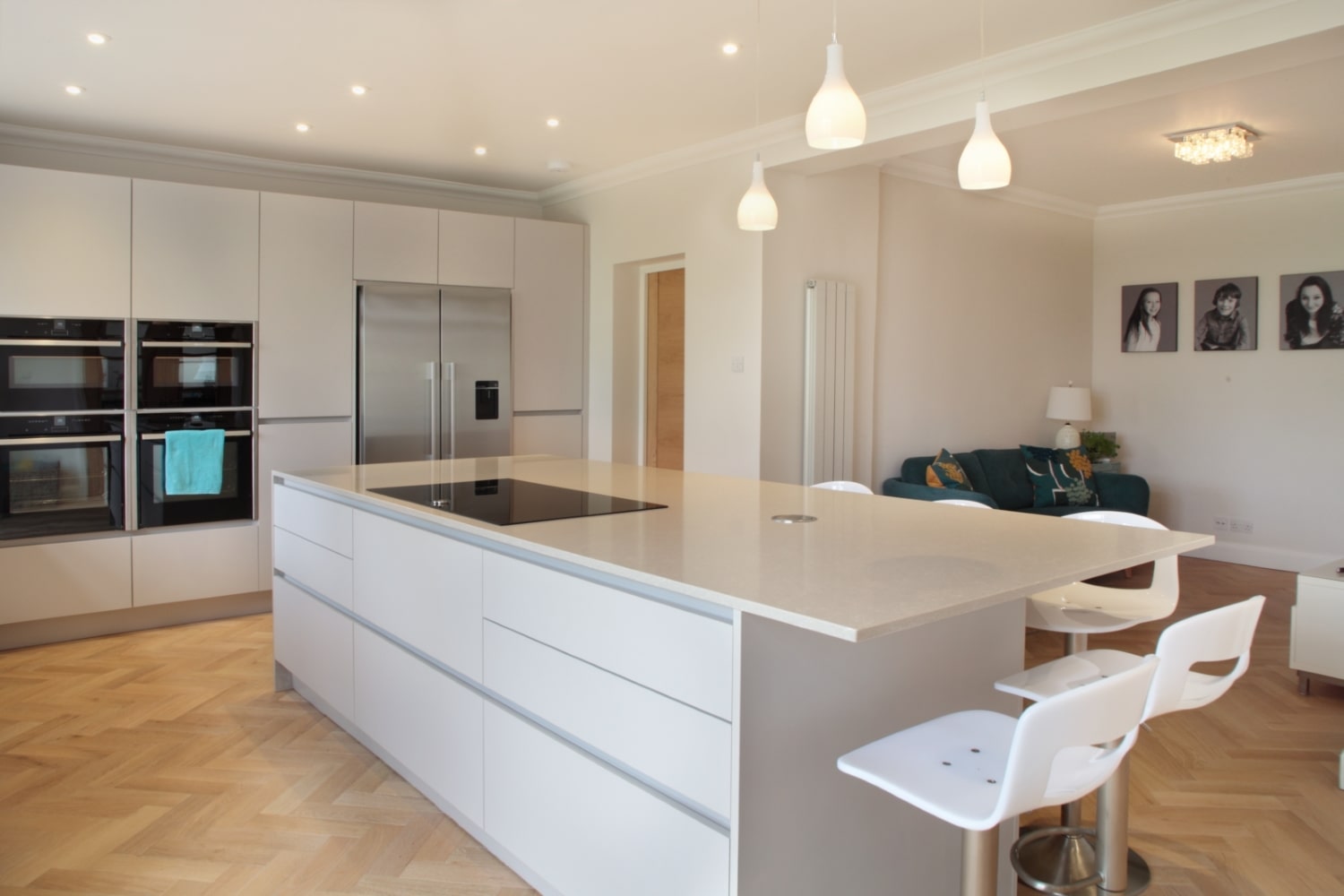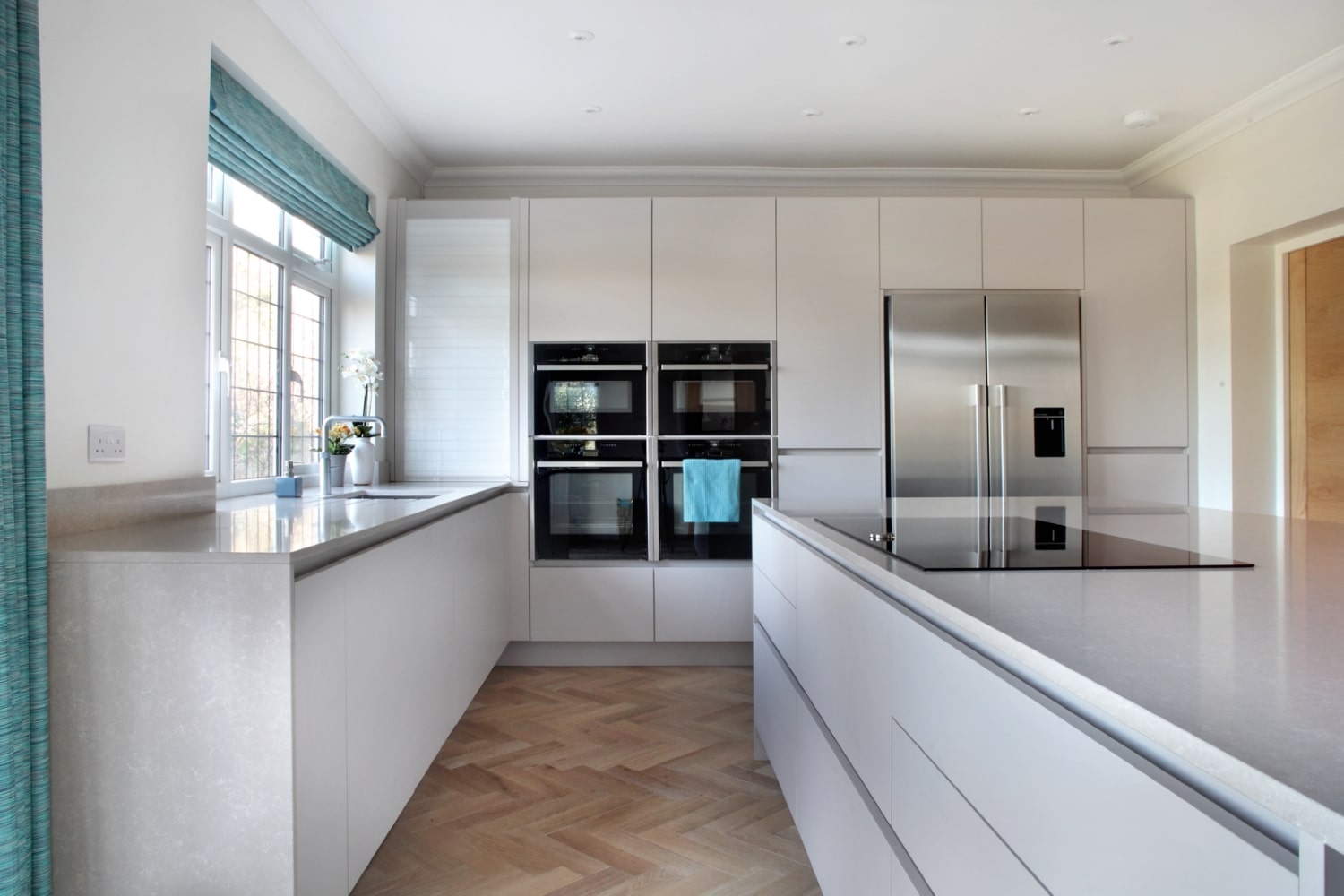 To find our more about our Vanquish true handleless kitchens, explore the range further.