LUXURY KITCHENS IN SURREY
OUR SURREY KITCHEN SHOWROOM
VISIT US OR GET IN TOUCH
KESSELER SURREY
12 MEADROW
GODALMING
GU7 3HN
You'll find us on the A3100 (Meadrow) which is one of the main roads through Godalming. We have parking spaces right outside the showroom.
because you're not like
everybody else
We are Kesseler Kitchens of Surrey. From our kitchen showroom in Godalming, we design and install stunning luxury kitchens in Surrey and beyond. We work with a wide range of clients with different requirements. Our projects start from £15,000 and can also supply your worktops, appliances and premium flooring throughout your home.
We offer a range of alluring and luxurious kitchens, from true handleless – our Vanquish range – to contemporary doors with handles, plus traditional country-style Shaker kitchens for that classic British aesthetic.
Kesseler manufacture these stunning luxury kitchens at our state of the art Nottinghamshire factory.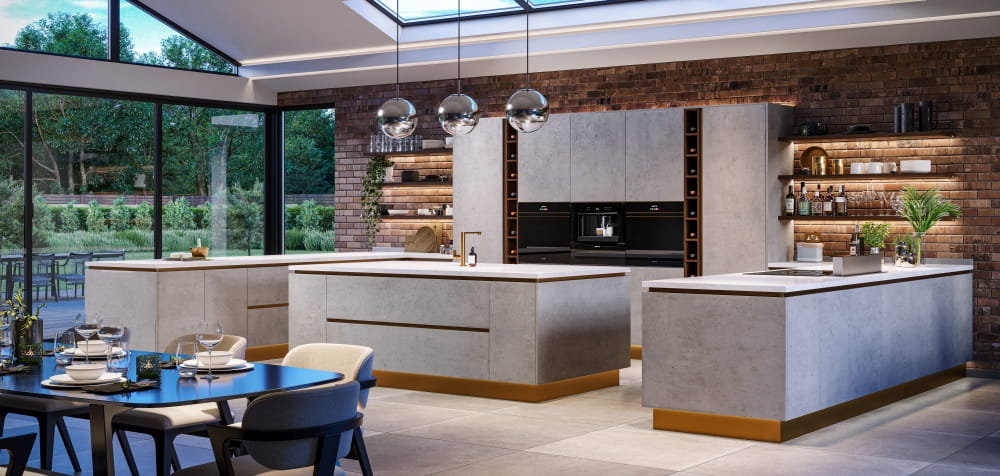 All of our kitchens are built upon a strong foundation; a patented joint system we call Fortis, which we believe to be the strongest kitchen on the market which won't warp, distort or move over time and can hold considerable weight.
It's one of the reasons we offer a Lifetime Guarantee on all Kesseler kitchens.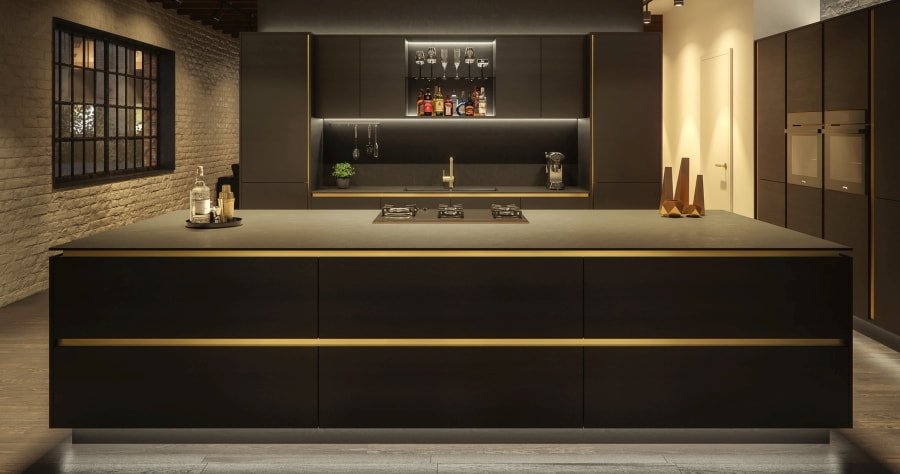 Explore our beautiful range of modern kitchens. This includes our flagship Vanquish true handleless kitchen range and our gorgeous contemporary doors in a huge range of colours. For those who want the modern look of German kitchens but artful British craftsmanship and quality.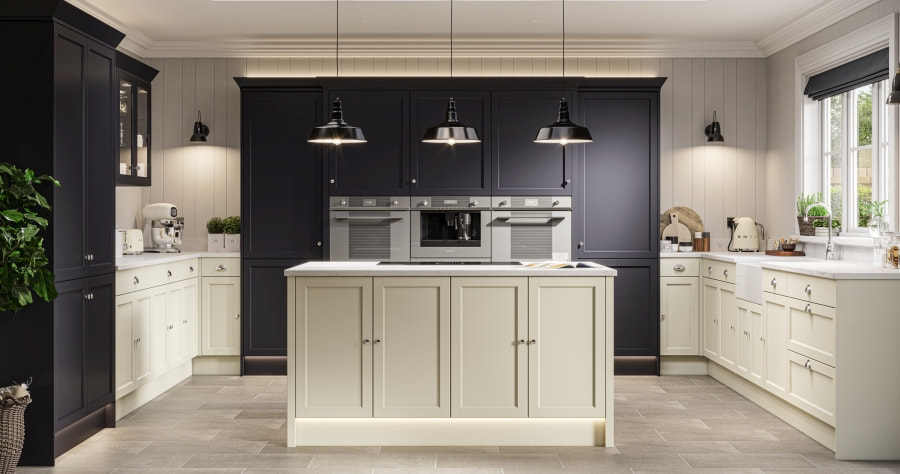 Explore our stunning range of traditional kitchens. Our framed kitchen doors are available smooth or grained in the classic and much-loved Shaker style, suitable for all homes. We also offer a gorgeous range of painted kitchens, available in any colour you desire.
OUR Surrey KITCHEN SHOWROOM
WHAT WOULD YOU LIKE TO DO?
Our beautiful luxury kitchen showroom in Surrey is an intimate environment, allowing us to provide a one-to-one service with our clients. You'll have the support, expertise and experience of the same designer from start to finish. Sean has been designing and supplying bespoke kitchens in Surrey and surrounding areas for over 15 years.
To ensure the best possible experience, we highly recommend that you book an appointment prior to arrival.
We also offer a complimentary home visit service so that we can accurately measure your space and discuss your new kitchen project in the comfortable environment of your home. You can also arrange a no-obligation Consultation Call with a designer to ask any burning questions you may have.

01273 728007
Request a Consultation Call to discuss your new kitchen and ask any burning questions you have about kitchens, extensions and building work relating to your project.
12 Meadrow
Godalming
Surrey
GU7 3HN
start your new kitchen journey
contact the showroom team
Chat with a designer
The designer at the showroom will give you a call to discuss your new kitchen project with you, giving you the chance to ask any burning questions.
Visit our showroom
You can visit our showroom at any time, however for guaranteed designer time we highly recommend that you book an appointment for a dedicated session.
Book a home measure
A member of our team will visit your home to measure your space and discuss your kitchen project in more detail before inviting you to visit our showroom.