LUXURY KITCHENS
IN SUDBURY
OUR SUDBURY KITCHEN SHOWROOM
VISIT US OR GET IN TOUCH
KESSELER SUDBURY
11 NORTH STREET
SUDBURY
CO10 1RB
We're in the old pink Thomas Cook building on North Street in Sudbury, easily accessible by car as the Girling Street Car Park is just a few seconds walk away.
SHOWROOM LAUNCHING SUMMER 2021
In the meantime, please call us or book a Virtual Consultation to discuss your kitchen project.
SHOWROOM LAUNCH
Register your interest and be the first to hear about our showroom's opening.
LUXURY BRITISH-BUILT KITCHENS
because you're not like
everybody else
We are Kesseler Kitchens of Sudbury, the Official Kesseler Dealer for the Suffolk region. From our kitchen showroom in Sudbury, we design and install stunning luxury kitchens in Sudbury and beyond.
We offer a range of alluring and luxurious kitchens, from true handleless – our Vanquish range – to contemporary doors with handles, plus traditional country-style Shaker kitchens for that classic British aesthetic.
Kesseler manufacture these stunning luxury kitchens at our state of the art Nottinghamshire factory.
All of our kitchens are built upon a strong foundation; a patented joint system we call Fortis, which we believe to be the strongest kitchen on the market which won't warp, distort or move over time and can hold considerable weight.
It's one of the reasons we offer a Lifetime Guarantee on all Kesseler kitchens.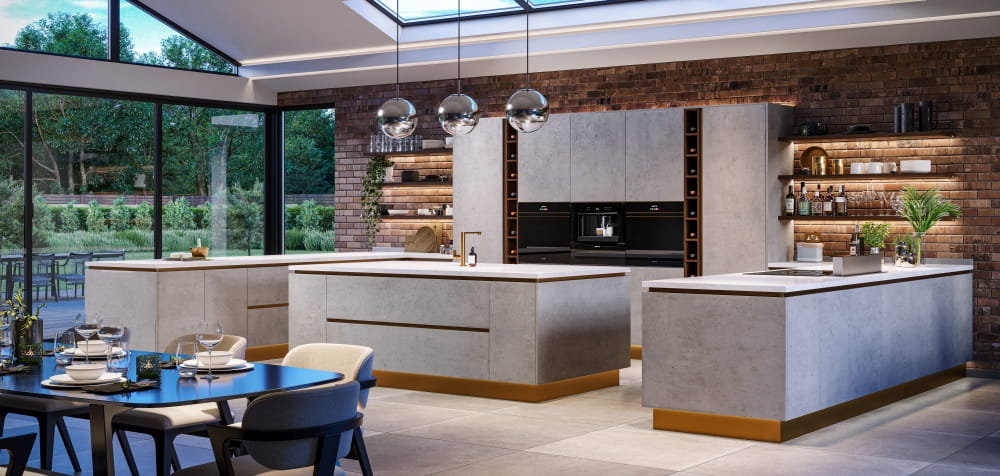 Whilst we wait to launch our new showroom, we can design and work with you on your kitchen project remotely, via Zoom. We're able to order and install your kitchen, too.
We also offer a complimentary home visit service so that we can accurately measure your space and discuss your new kitchen project in the comfortable environment of your home.
Not comfortable with someone at your home right now? That's no problem. You can also arrange a no-obligation Consultation Call with a designer to ask any burning questions you may have.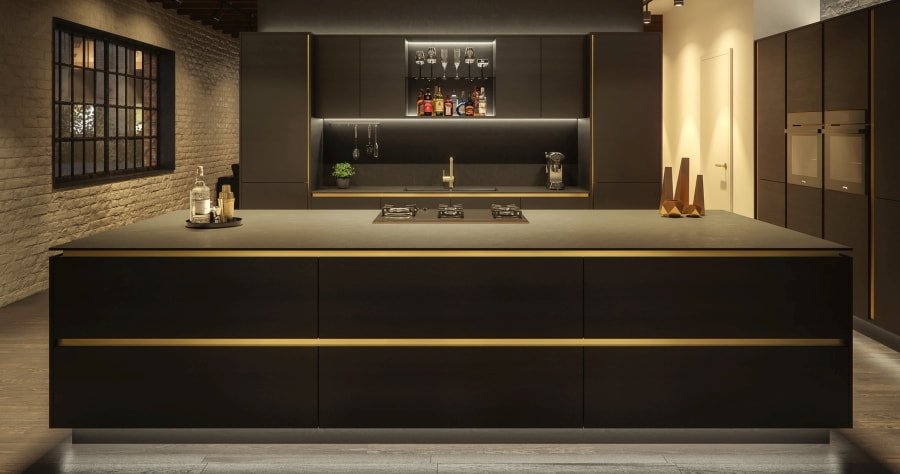 Explore our beautiful range of modern, contemporary kitchens. This includes our flagship Vanquish true handleless range, plus our contemporary doors with beautiful handles.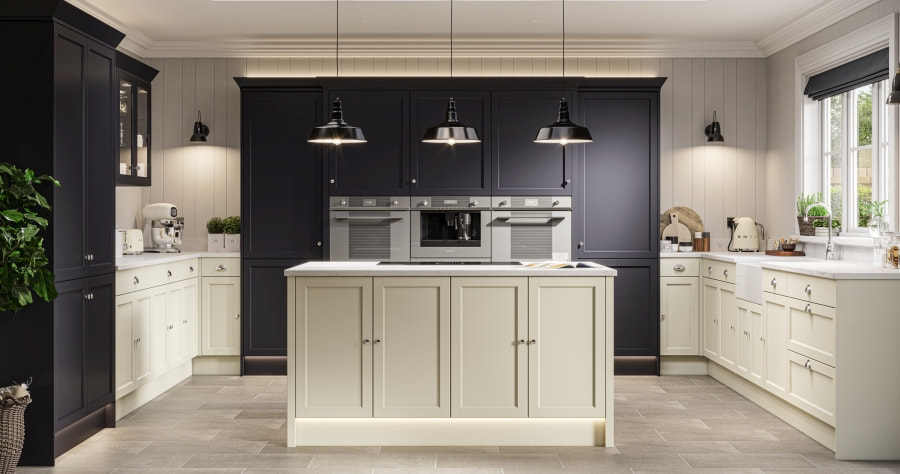 Explore our stunning range of traditional kitchens. Our framed kitchen doors are available smooth or grained in the classic and much-loved Shaker style, suitable for all homes.
start your new kitchen journey
contact the showroom team
Book a consultation call
The designer at the showroom will give you a call to discuss your new kitchen project with you, giving you the chance to ask any burning questions.
Something on your mind?
Ask us! This could be a question about our kitchens or any other queries you might have about your upcoming kitchen project and your ideas.
CONSULTATION CALL
YOUR PROFESSIONAL DESIGN CONSULTATION
If you're not ready for a showroom visit just yet but have questions about our kitchens or your kitchen project in general, why not enjoy a complimentary consultation virtually with one of our designers?
A designer from your local Kesseler showroom will give you a call to discuss your project, plus it gives you the opportunity to discuss your ideas, inspirations and ask any burning questions you might have. If you then progress to a showroom visit, you'll see the same designer for consistency throughout, so you know you're taken care of.